FRI 5th AUG, 6PM
SAT 6th AUG, 8.45PM
IRISH PREMIERE
Q&A
Sylvain Biegeleisen, Belgium/Israel, 2015, 70'
The mother of Sylvain Biegeleisen, a film director, is 94 years old, but in her mind she is still 20. She laughs, smokes cigarettes, sings and kisses. She is confined to bed, and her son spends hours of intimacy with her, which range from complete clarity and assertiveness to moments of loss of memory in which she uses another language, the language of caress.
This is a movie with a great sense of humor, joy and optimism, even when it touches upon the possibility of an imminent separation.
"I'm always fighting", says the mother. "There's always something worth holding out for…"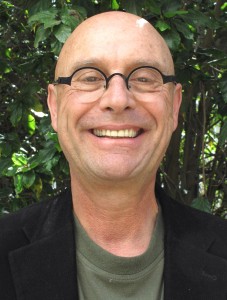 Sylvain Biegeleisen (Antwerp, Belgium, 1948) is a film director, producer and a multi-disciplinary artist, painter, videast, photographer, musician and singer.
In 1998, Sylvain founded an NGO, which manages cinematic, social projects for special needs groups (youth and young women at-risk, single mothers, immigrants and minority groups).
He conducts unique cinema workshops, during which the participants create short films that express their feelings and attitudes towards meaningful issues of their lives.
In 2012 he created at the Museum Manoir de Martigny, Switzerland, an International Art & Video Performance Event called "Vestiges" dealing with crucial questions about our future.
Director: Sylvain Biegeleisen
Producer: Gregory Zalcman, Alon Knol, Sylvain Biegeleisen
Camera: Sylvain Biegeleisen
Editor: Joelle Alexis
Sound: Michael Goorevich
Music: Jacques Brel & Sylvain Biegeleisen
Website: http://www.twilightofalife.com/#!film/cof9
The International Feature 'Twilight Of A Life' will be screened after the short 'I'm Not From Here'
Details of I'm Not From Here can be found here:
http://guthgafa.com/im-not-from-here-yo-no-soy-de-aqui/
Friday 5th Aug, 6pm, Heritage Centre, Kells (ticket covers both I'm Not From Here & Twilight Of A Life)
Saturday 6th Aug, 8.45pm, Headfort Theatre  (ticket covers both I'm Not From Here & Twilight Of A Life)
Online bookings for films close at 12 midnight the night before. However, tickets will still be available at the box office in Headfort House. Please note the closest ATM to Headfort House is in Kells Town (approx. 2kms) & there are no card facilities at the box office.