FRI 5th AUG, 6PM
SAT 6th AUG, 8.45PM
IRISH PREMIERE
Maite Alberdi & Giedrė Žickytė, Chile/Lithuania/Denmark, 2016, 26'
Josebe (88) lives in a nursing home in Santiago, Chile. She's obsessed with knowing where the rest of the elderly residents come from. Everyone tell her they are Chilean, not Spaniard, as she is. Josebe insists on talking about her youth in the Basque Country. After a full year there, she struggles to remember that she is living in a nursing home. Despite 70 years in Chile, she still remembers vividly her Basque homeland.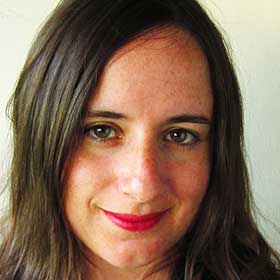 Maite Alberdi studied Film and Aesthetics at Universidad Católica de Chile. As a director she has developed a highly particular style that accomplishes an intimate portrayal of the characters she works with, through everyday stories in small-scale worlds. She works teaching in several universities, and is co-writer of the book: 'Teorías del cine documental en Chile: 1957-1973'. Films: 'La once' ('Tea time'), documentary feature in postproduction. 'El salvavidas' ('The lifeguard') documentary feature, world premier IDFA 2011. 'Las peluqueras' ('The hairdressers'), fiction short, 2007.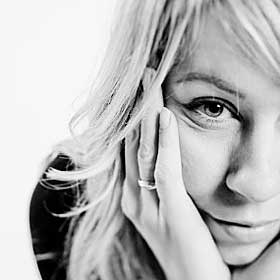 Giedrė Žickytė is a Lithuanian film director and producer. She graduated with MA in Visual Arts at Vilnius Art Academy in 2007. Her first documentary "Baras" has won the best TV film award at Lithuanian National Film Awards. Her first feature documentary 'How We Played the Revolution' (2011, '70) was distributed theatrically in Lithuania and selected to many international film festivals. She is a member of European Film Academy, Lithuanian Film Academy, Lithuanian Filmmakers Union, European Documentary Network.
Directors: Maite Alberdi, Giedrė Žickytė
Producers: Pato R. Gajardo, Maite Alberdi
Cinematographer: Pablo Valdés
Editor: Juan Eduardo Murillo
Sound Director: Boris Herrera
Sound Design: Roberto Espinoza. Sonamos
This short will be screened before the International Feature 'Twilight Of A life'
Details of Twilight Of A Life can be found here:
http://guthgafa.com/twilight-of-a-life-au-crepuscule-dune-vie/
Friday 5th Aug, 6pm, Heritage Centre, Kells (ticket covers both I'm Not From Here & Twilight Of A Life)
Saturday 6th Aug, 8.45pm, Headfort Theatre  (ticket covers both I'm Not From Here & Twilight Of A Life)
Online bookings for films close at 12 midnight the night before. However, tickets will still be available at the box office in Headfort House. Please note the closest ATM to Headfort House is in Kells Town (approx. 2kms) & there are no card facilities at the box office.