Nick Broomfield, Rudi Dolezal, UK, USA, 2017, 111'
Directors Nick Broomfield and Rudi Dolezal have taken a fair bit of heat over a film that tracks Whitney Houston and her entourage as she makes her way from humble beginnings in Newark to become Los Angeles' Grammy magnet. But this furore is a distraction; the filmmakers have captured an essence that is so much more than tabloid fodder and more than a Cinderella story of rags to riches, obscurity to fame. The film reflects on America's progress in race politics, the concept of the star machine, fortune and God, and of course talent. The outer layers of the machine are brilliantly stripped away to reveal the voice of the decade and an honest reaching out with an offer that no fan could resist – I will always love you.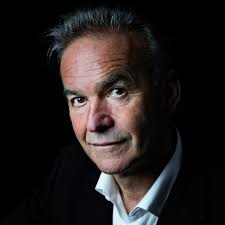 Nick Broomfield studied Law at Cardiff, and Political Science at Essex University before going on to study Film at the National Film School, under Professor Colin Young. He made his first film Who Cares about Slum Clearance in Liverpool, while at University, by borrowing a wind up Bolex camera, and shooting it on short ends. Known for his extensive body of work which includes Biggie and Tupac, Aileen: Life and Death of a Serial Killer, and Kurt & Courtney.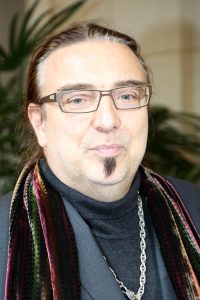 Rudi Dolezal was born on February 5, 1958 in Vienna, Austria. He is a director and producer, known for Power Vision – Pop Galerie (1995), Austropop-Legenden (2012) Freddie Mercury, the Untold Story (2000), and most recently, WHITNEY 'Can I Be Me'
Please see note on parental guidance below
Director: Nick Broomfield, Rudi Dolezal
Producer: Nick Broomfield, Marc Hoeferlin
Camera: Sam Mitchell
Editor: Marc Hoeferlin
Website:  http://www.whitneyhoustonfilm.com/home/
Friday 4th Aug, 8.00pm, Road House Cinema, Headfort House
Saturday 5th Aug, 8.30pm, The Hangar Cinema, Headfort House
Tickets can be purchased online. However, tickets will still be available at the box office in Headfort House. Please note the closest ATM to Headfort House is in Kells Town (approx. 2kms) & there are no card facilities at the box office.
Parental Guidance Note
These films have been recommended by the Guth Gafa Programming Team as suitable for ages 16 and over. However, parental discretion is advised and we ask parents to consider the film synopsis and watch the film trailer before purchasing tickets.