FRI 5th AUG, 4.30PM
IRISH PREMIERE
Salome Machaidze, Tamuna Karumidze, David Meskhi
, Georgian Republic/ Germany, 2015, 80'
When the Earth Seems To Be Light is a story of kids, skaters and musicians, being lost in a controversial reality of a post soviet Country – a country in a distracted condition, where one can be crashed by the power of church and politics. They are searching for non-existing spots of their freedom and romantic state of mind in an adult world, that has not much to offer. They try to find their own values and their own ways to express their protest through transforming the established into their playground. They cover the voice of violence and aggression around them through their own voices. Do they succeed in their attempt to break free? This documentary is a response to the society, an attempt to make a contemporary tale and bring back a little bit of magic to our modern civilization.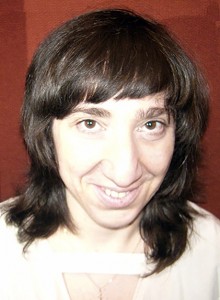 Salome Machaidze is a Georgian artist and filmmaker based in Berlin, Germany. In 1993 She studied Stage Design at the Tbilisi State Academy of Fine Arts, graduated in 1995 with a degree in Fine Arts. In Georgia she had solo exhibitions and was part of the artist's group GOSLAB. She worked as a set designer for the Film Actors Theater, and was part of the controversial arts movement in Georgia during the age of Perestroika in 90's. She graduated from UDK (Berlin University of Arts) in year 2000 with a degree in visual communication. In 2002, she studied experimental media at UDK (Berlin University of Art) receiving her masters in 2005. Her thesis, the feature-length experimental movie "Trigger Tiger" screened at the Voklsbühne Theater in Berlin. Salome Machaidze's works have been exhibited and screened in Georgia, Germany, France, UK, Switzerland, Poland, Greece, and Austria.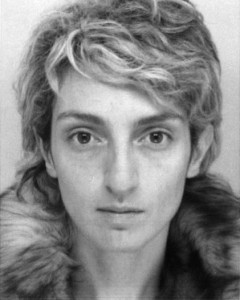 Tamuna Karumidze is a visual artist and documentary filmmaker. She was born in 1975 in Tbilisi, Georgia. 2005 she graduated from the Faculty of Audio-Visual Media Design at the Berlin University of Arts. Karumidze is a founding member of Goslab – a multimedia collective of Georgian artists.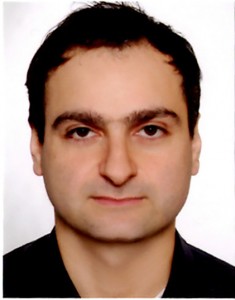 David Meskhi is a photographer based in Berlin, Germany. He was born in 1979 in Tbilisi, Georgia. After gaining a Master's Degree in Hydro ecology, Meskhi decided to change his profession entirely and turned to art. He received a Academic Degree in Photo Journalism at Shota Rustaveli Theatre and Film State University, Tbilisi, Georgia. Since 2004 Meskhi has been working as a photographer and photojournalist for several magazines, and his artworks have been exhibited in Georgia, Germany, France, Austria, Israel, Russia and the UK. In 2013-2015 he co- directed a documentary When The Earth Seems To Be Light with Salome Machaidze and Tamuna Karumidze, which is based on his photographs.
Directors: Salome Machaidze, Tamuna Karumidze, David Meskhi
Producer: Jörg Langkau
Camera: Levan Maisuradze, Tamuna Karumidze, David Meskhi
Editors: Tamuna Karumidze, Salome Machaidze
Sound: Irakli Ivanishvili
Music: Natalie Beridze aka TBA, Nika Machaidze aka NIkakoi, Maxime Machaidze aka Luna 9, Vakouz, Diaperpin, Thomas Brinkmann
Website: http://www.taskovskifilms.com/?film=when-the-earth-seems-to-be-light
Friday 5th Aug, 4.30pm, Headfort Theatre
Online bookings for films close at 12 midnight the night before. However, tickets will still be available at the box office in Headfort House. Please note the closest ATM to Headfort House is in Kells Town (approx. 2kms) & there are no card facilities at the box office.
Screening Supported By: