IRISH PREMIERE
Till Schauder, USA/Germany, 2017, 88'
According to Iranian religious leaders, rapper Shahin Najafi is not a religious man. In fact they sentenced him to 100 lashes and three years in jail for his bad attitude. Fortunately he was in Turkey at the time but even there things began to heat up for the musician and he was forced to flee to Germany. Always interested in gender issues, Shahin releases a music video featuring phallic images intercut with religious symbols – it's an instant hit but sees the religious leaders up the price on his head to $500 000. So Shahin immediately decides to go on tour! His band fractures but a gig goes ahead amid tight security. It's this kind of audacity that will bring us a better world.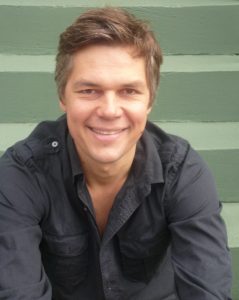 Till Schauder, born 1971 in Seattle/USA to German parents and brought up in Germany. He got his start interning for Roger Corman in Los Angeles before he directed award winning student films at the University of Television and Film, Munich. After earning his MA, he relocated to the US to study acting at New York University. In 2012, Schauder completed his first documentary, the critically acclaimed The Iran Job, which was released worldwide, mentioned as an Oscar contender and shortlisted for a German Academy Award. In 2014 he was awarded the prestigious Gerd-Ruge-Stipendium by Medienstiftung NRW to develop When God Sleeps, which world premiered in April at the Tribeca Film Festival.
Please see note on parental guidance below
Director: Till Schauder
Producer: Sara Nodjoumi, Till Schauder
Camera: Till Schauder, Gerardo Milsztein
Editor: Tina Grapenthin
Sound: Michael Geck, Rene Niklas, Mattis Hanspach, Alexander Yaker, Jule Buerjes, Frank Bubenzer
Music: Max Avery Lichtenstein
, Shahin Najafi, Majid Kazemi
Website: https://whengodsleepsfilm.com
Supported by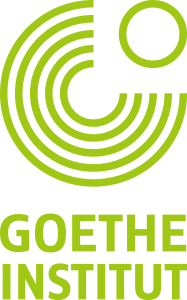 Saturday 5th Aug, 8.15pm, Road House Cinema, Headfort House (Q&A)
Tickets can be purchased online. However, tickets will still be available at the box office in Headfort House. Please note the closest ATM to Headfort House is in Kells Town (approx. 2kms) & there are no card facilities at the box office.
Parental Guidance Note
These films have been recommended by the Guth Gafa Programming Team as suitable for ages 16 and over. However, parental discretion is advised and we ask parents to consider the film synopsis and watch the film trailer before purchasing tickets.