OUR tenth birthday festival has come and gone and what an event it was!
Aside from being our most successful festival to date, Guth Gafa 2016 will be remembered by us for many other special reasons.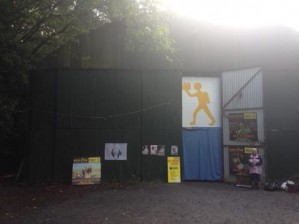 We were humbled by the kindness and generosity of dozens of people and organisatons who gave their time and resources to help us build the Hangar Cinema in time for the festival. This was a gargantuan and unexpected task with which we were confronted after the shock demise of the Cinemobile.  Despite the rain, people showed up, rolled up their sleeves and made the impossible, possible. For this we say thanks, from the bottom of our hearts.
We had our biggest programme to date and welcomed almost 40 filmmakers and subjects from all over the world to Kells. For the welcome they and their work received in our festival village and out and about exploring Ireland's Ancient East, we say a huge Go Raibh Maith Agaibh! They had a blast and will be spreading the word far and wide, not just about our festival but about this magical part of Ireland.
As always, our films took on hugely important, often tough subject matters, unveiling hidden realities, but delivering beautifully told stories.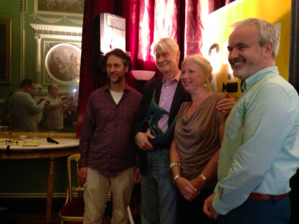 We introduced the inaugural Guth Gafa Human Rights Award, a magnificent bronze sculpture created by Ann Meldon Hugh, and presented it to Padraig O'Malley the subject of The Peacemaker, a portrait of a truly remarkable Irishman.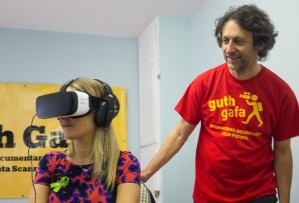 We are proud to be the first Irish film festival to introduce Virtual Reality films to our programme. This incredible experience wouldn't have been possible without the help of those who contributed to our Kickstarter campaign for which we are deeply grateful.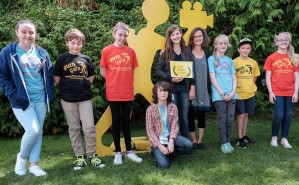 In another first, children from local primary schools were involved in our pre-festival programming and selected their favourite film from the expanded children's programme.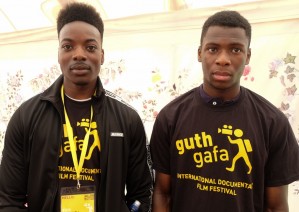 More volunteers than ever joined our team this year and we thank them sincerely for their tremendous work and positive energy which permeated throughout the festival.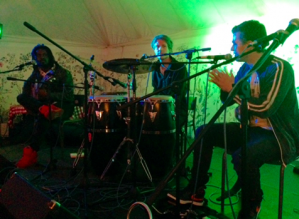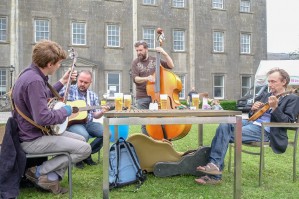 Our live music programme delivered memorable moments such as Eamonn Cagney's drum solo during the electrifying Niwel Tsumbu gig on Saturday night, and impromptu afternoon sessions with the Dublin Bluegrass Collective and local young bands on the sun- drenched lawns of Headfort School.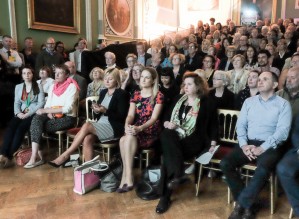 And of course we thank Dermot and the staff of the beautiful Headfort School for enabling our festival to happen in such magnificent and  historic surroundings.
Last but not least we thank you, our ever expanding audience for taking the time and making the journey to Guth Gafa to become part of the conversation.
Guth Gafa 2016 may be over but its memory will linger on.