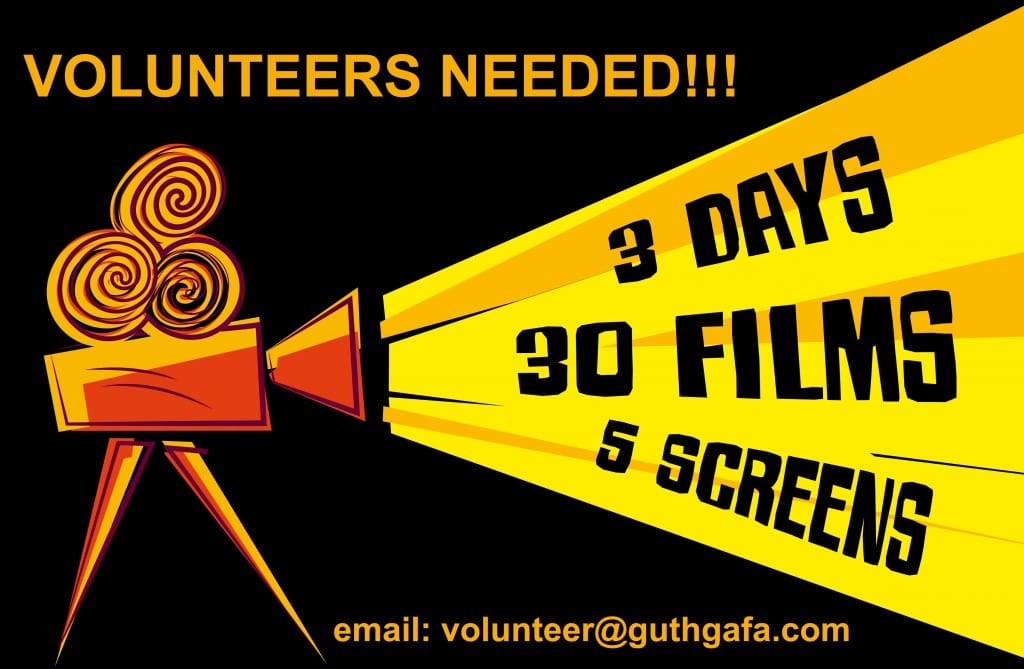 WE NEED YOUR HELP!
The Guth Gafa festival would not be possible without all our wonderful volunteers, and once again we are calling on you for your help!
Volunteers are an integral part of not only the smooth running of operations across the weekend but also the wonderful festival spirit that surrounds Guth Gafa every year. In return for donating your valuable time you also get to enjoy some of our fantastic documentary films (found here) and meet new people from all over the world!
We are in urgent need of people (over 18) who are willing to give their time to the following roles asap:
Festival Leaflets and Programme Distribution in various locations across Dublin, Meath and Louth with immediate availability to start this weekend onwards.
Approximately 10 ushers to look after our 5 fantastic screening venues over the weekend of the festival.
Box Office Staff
Car Park Staff
Drivers (full license available from Thursday 1st October)
Garda Vetted Creche Volunteers
Stage Hands (from Thursday 1st October)
Runners (general helpers available for the festival weekend to help in any way possible!)
If you think you can offer us help in other ways not specified, please let us know!
If you would like to put yourself forward to volunteer and make this festival a success send us your name and details, your availability and how you can help to volunteer@guthgafa.com.