SAT 6th AUG, 3.30PM 
IRISH PREMIERE
Q&A
Klára Trencsényi, Hungary, 2015, 79'
Train to Adulthood is a coming-of-age story about three youngsters who find an escape from life's ordeals by working on the Budapest Children's Railway. While they enjoy playing at being responsible adults on the Train, at home they are forced to mature abruptly. The Children's Train is a metaphor used by the filmmakers to explore present-day Hungary: a country faltering in its political and social transition, where community ties have been broken and social institutions collapsed.
Please see note on parental guidance below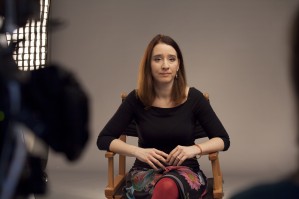 Klara Trencsenyi is a freelance director and cinematographer committed to creative and social documentaries. She graduated from the Hungarian Film Academy in Budapest as Director of Photography. Prior to Train to Adulthood, she directed two mid-length documentaries (Corvin Variations, 2011, Birds Way, 2009), and a short documentary (3Weddings–Elena&Leo, 2009). She has been awarded various prizes for directing and cinematography. Klara has worked in many international productions as director of photography with Dutch, American and Hungarian directors. She has organized the first creative documentary development workshop in Budapest in 2010 and led courses of documentary filmmaking at the Central European University and DocuArt Film Center Budapest.
Director: Klára Trencsényi
Camera: Klára Trencsényi, Márton Vízkelety
Editor: Judit Czakó
Sound: Rudolf Várhegyi
Music: Andor Sperling
Website: https://www.facebook.com/TrainToAdulthood/
Saturday 6th Aug, 3.30pm, Headfort Theatre
Online bookings for films close at 12 midnight the night before. However, tickets will still be available at the box office in Headfort House. Please note the closest ATM to Headfort House is in Kells Town (approx. 2kms) & there are no card facilities at the box office.
Parental Guidance Note

These films have been recommended by the Guth Gafa Programming Team as suitable to be part of our 'Family Friendly' or 'Kids in Kells' strands.  However, parental discretion is advised and we ask parents to consider the film synopsis and watch the film trailer before purchasing tickets.