SAT 6th AUG 1.15 PM
Josh Greenbaum, USA, 2013, 99′
The Short Game follows the lives of eight of the best 7-year old golfers in the world as they train for and compete in the World Championships of Junior Golf. The annual tournament held at golfing mecca Pinehurst, North Carolina, brings in 1500 young golfers from 54 different countries and determines who will be crowned golfs next phenom. In its course, the eight stories entwine to form a fascinating and often funny portrait of a group of very young athletes and their families, in which the narrow-focused, peculiar and highly competitive junior golf subculture becomes both a window into contemporary global society and an inspiring reflection of the human condition.
Please see note on parental guidance below.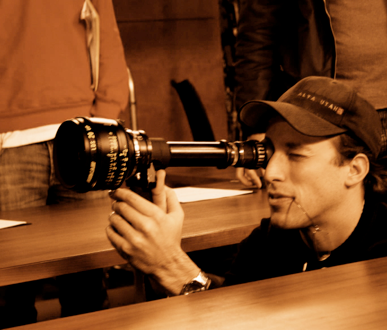 Josh Greenbaum is an Emmy award-winning writer/director who has written and directed film and television projects for Comedy Central, Paramount Pictures, Sony TV Studios, Columbia Pictures, Fox TV Studios, Funny or Die and most recently CBS. Most recently, he directed a short film for the Clinton Foundation that starred Matt Damon, Kevin Spacey, Sean Penn, Ben Stiller, Jack Black, Bill Clinton, Kristen Wiig and others. Greenbaum is a graduate of Cornell and Oxford Universities and received his MFA in film from the graduate program at USC's School of Cinematic Arts. This is his first feature.
Director: Josh Greenbaum
Producers: Rafael Marmor, Christopher Leggett
Executive Producers: Justin Timberlake, Jessica Biel, Timm Oberwelland, John Battsek, David Frankel
Editor: Billy Mcmillin
Music: Mark Mothersbaugh
Website: http://theshortgamemovie.com
Single Ticket – Saturday 6th Aug, 1.15pm, Headfort Theatre
Kids in Kells Double Bill  – Saturday 6th Aug, Cinemobile, Headfort House (ticket covers both IMBA Means Sing & The Short Game)
Online bookings for films close at 12 midnight the night before. However, tickets will still be available at the box office in Headfort House. Please note the closest ATM to Headfort House is in Kells Town (approx. 2kms) & there are no card facilities at the box office.
Parental Guidance Note

These films have been recommended by the Guth Gafa Programming Team as suitable to be part of our 'Family Friendly' or 'Kids in Kells' strands.  However, parental discretion is advised and we ask parents to consider the film synopsis and watch the film trailer before purchasing tickets.