SAT 6th AUG, 8.30PM 
IRISH PREMIERE
Q&A
James Demo, USA, 2016, 90'
The Peacemaker follows international peacemaker Padraig O'Malley, who helps make peace for others but struggles to find it for himself. The film takes us from Padraig's isolated life in Cambridge, Massachusetts to some of the most dangerous crisis zones on Earth from Northern Ireland to Kosovo, Nigeria to Iraq over five years as he works a peacemaking model based on his recovery from addiction. We meet Padraig in the third act of his life in a race against time to find some kind of salvation for both the world and himself.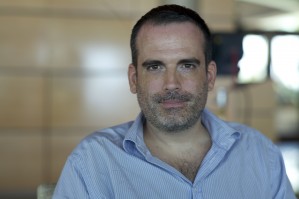 James Demo is an independent filmmaker who writes, directs and produces documentary and narrative films. Demo's award-winning film, First Time Long Time, a short comedy starring John Savage and co-starring Emmy award-winning actress Amanda Plummer and Hollywood icon Karen Black, has played dozens of festivals worldwide. Since the start of his company Central Square Films in 2006, Demo has worked with notable artists including Aerosmith front man Steven Tyler, Wynton Marsalis for Time Magazine, and Neil Gaiman for the launch of his game "Haunted Mansion."  Since commencing work on The Peacemaker, he has pitched the film at the IFP Spotlight on Documentaries (Sept 2012), The Points North Forum at the Camden International Film Festival (Sept 2012) and the Hot Docs Forum in Toronto (May 2013). Demo is a Sundance Institute Fellow, a Film Independent Documentary Fellow, a Tribeca Film Institute/A&E IndieFilms StoryLab Fellow.
Director: James Demo
Producer: James Demo
Editor: Erin Casper, James Demo
Composer: Al Lethbridge
Website: http://www.peacemakermovie.com
Saturday 6th Aug, 8.30pm, Adam Room, Headfort House
Online bookings for films close at 12 midnight the night before. However, tickets will still be available at the box office in Headfort House. Please note the closest ATM to Headfort House is in Kells Town (approx. 2kms) & there are no card facilities at the box office.