THURS 4th AUG, 7PM
Irish Premiere
Q&A
Marianna Economou, Greece, 2015, 74'
Jasim and Alsaleh are underage refugees who came from Syria and Iraq and ended up in a Greek prison accused of smuggling illegal immigrants. With unique access in the juvenile prison and court room, the film follows the two friends closely while in custody, during the trial and after the verdict through a narrative of suspense which reveals how youngsters are forced to transport migrants across the border to Greece while the smugglers stay behind and continue their job uninterrupted. If Jasim and Alsaleh are found guilty, they can be convicted to 25 year sentences. Phone conversations between the imprisoned young boys and their parents in their war-stricken countries accentuate the double enclosure that these families experience. No one knows how and when their long run will end.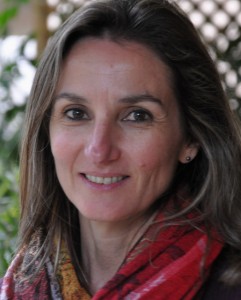 Marianna Economou studied Anthropology at UCL and Photojournalism at LCP in London.
Since 1989 she directs documentaries with a focus on social issues (migration, education, disability, urban life, religion, family, environment etc) and human stories. She has directed many independent films and documentary series for the Greek television either of Greek production or co-production with European broadcasters such as BBC, ARTE, and YLE.
Director: Marianna Economou
Producer: Spiros Mavrogenis
Co-producer: Marianna Economou
DoP: Giannis Misouridis, Chronis Pechlivanidis
Editor: Chronis Theoharis
Sound:
 Giannis Misouridis, Chronis Pechlivanidis
Music: Nikos Portokaloglou
Website: http://deckert-distribution.com/film-catalogue/the-longest-run/
Thursday 4th Aug, 7pm, Cinemobile, Headfort House
Online bookings for films close at 12 midnight the night before. However, tickets will still be available at the box office in Headfort House. Please note the closest ATM to Headfort House is in Kells Town (approx. 2kms) & there are no card facilities at the box office.