SAT 6th AUG, 6.15PM 
WORLD FESTIVAL PREMIERE
Q&A
Georg Misch, Úna Ní Dhonghaíle, Austria/Ireland, 2014, 52'
St Stephen's Day, 1960. After four years of imprisonment, a young man escapes on a snowy winter's night using a file and linen, from Britain's highest security prison in Belfast. Chasing him: 12.000 policemen and soldiers. However, he was never caught.
The Invisible Man provides a personal portrait of Dónal Donnelly as 50 years later he retraces the footsteps of his escape and meets many of the strangers who helped him, as they discuss the events that led to his imprisonment. Dónal was a teenage political prisoner and, in 1986, he was given a Royal pardon.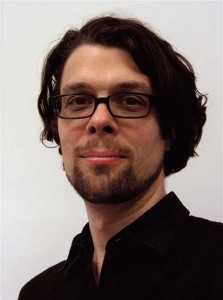 Georg Misch started his film career as a sound engineer, he then studied Film and Media at the University of Stirling and documentary direction at the NFTS, the British National Film and Television School.
After being featured in the Saatchi&Saatchi new directors showcase in Cannes he briefly went into commercials but soon returned to his true passion: Documentaries. As a director and producer he has made films for the BBC, Channel4, ARTE and several other European TV stations and three of his feature length documentaries have had theatrical releases in Austria, Germany and the US. In 2002 he founded Mischief Films together with Ralph Wieser.
He occasionally still works as a sound recordist and since 2004 he is the head of the film sound course at the University of Vienna.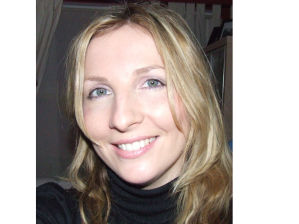 Úna Ní Dhonghaíle has edited many award winning TV dramas and feature length documentaries, working on an international level and across many different languages. Having graduated with a BA Hons degree in Film and Broadcasting from the Dublin Institute of Technology, Úna specialised in Film Editing at the National Film & TV School in Beaconsfield, UK (1995-98). Since then, Úna has received three BAFTA nominations for Fiction Editing ('White Girl', 'Ripper Street: Series 1' and 'The Missing'), one RTS nomination for 'White Girl' and three IFTA nominations for Drama Editing ('Dr Who', 'Ripper Street: Series 2' and 'The Missing'). Úna has made a personal documentary film about her father, entitled 'The Invisible Man'. Most recently, she has edited two episodes of Netflix's new and ambitious ten part series 'The Crown', created by Peter Morgan.
Director: Georg Misch, Úna Ní Dhonghaíle
Producer: Ralph Wieser
Camera: Joerg Burger
Editor: Úna Ní Dhonghaíle
Music: Jim Howard
Website: http://mischief-films.com/filme/der-unsichtbare-mann/e
Saturday 6th Aug, 6.15pm, Headfort Theatre
Online bookings for films close at 12 midnight the night before. However, tickets will still be available at the box office in Headfort House. Please note the closest ATM to Headfort House is in Kells Town (approx. 2kms) & there are no card facilities at the box office.