Emer Reynolds, Ireland, 2017, 121'
In 1977 the Voyager satellite began its journey through the solar system, its mission to document each planet and to carry a time capsule greeting from Earth to any intelligent life out there. Most young schoolkids consider 20 as old until you point out that the stardust from which they are made is fourteen billion years old – that's a lot of sleeps. But it's not only kids who marvel at space travel, the physicists and cosmologists who've made missions like Voyager possible invariably speak of things galactic with a child-like sense of wonder. The film is a feast for the eyes and the imagination as stunning re-digitised images from the Voyager expedition take us along for a wild ride towards the stars.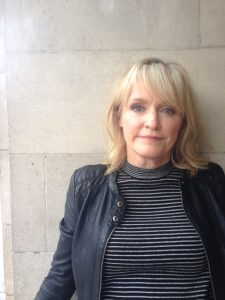 Director Emer Reynolds is an Emmy nominated, multi-award winning documentary director and feature film editor, based in Dublin, Ireland. The Farthest, her feature documentary made its debut this year at the Dublin International Film Festival where it picked up three awards including the Audience Award and Best Irish Documentary, and has just made its International premiere at the Tribeca Film Festival to rave reviews. Emer most previously directed  Here Was Cuba, a feature documentary on the Cuban Missile Crisis, described by the Hollywood Reporter as "a real-life end-of-the-world-thriller".
Director: Emer Reynolds
Producer: John Murray, Clare Stronge
Camera : Kate McCullough
Editor: Tony Cranstoun
Sound:  Steve Fanagan
Music: Ray Harman
Website:  https://www.facebook.com/thefarthestfilm/
Saturday 5th Aug, 4.30pm, Adam Room, Headfort House (Q&A)
Monday 7th Aug, 2.15pm, The Hangar Cinema, Headfort House
Tickets can be purchased online. However, tickets will still be available at the box office in Headfort House. Please note the closest ATM to Headfort House is in Kells Town (approx. 2kms) & there are no card facilities at the box office.