THURS 4th AUG, 7.30PM
Q&A
Amy Hardie, Scotland, 2009, 73'
This is the story of a rational, skeptical woman, a mother and wife, who does not remember her dreams. Except once, when she dreamt her horse was dying. She woke so scared she went outside in the night. She found him dead. The next dream told her she would die herself, when she was 48. The film explores life, dreams and death in the context of a warm, loving family whose happiness is increasingly threatened as the dream seems to be proving true. The final confrontation, returning inside the dream with a shaman, reveals a surprising twist to the tale.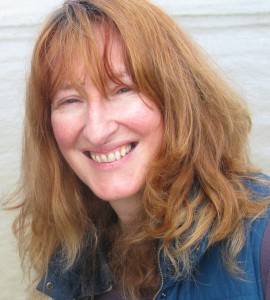 Dr Amy Hardie is a documentary film-maker with several international awards. Her documentary feature The Edge of Dreaming, was the first Scottish feature documentary to be selected for competition at IDFA in 2009 and was awarded the Grand Jury Prize at Kiev International Film Festival.  After a year spent as film-maker in residence in Strathcarron Hospice, she received BBC and international finance to direct feature documentary, 'Seven Songs for a Long Life', which has gone on to screen at film festivals such as SXSW (USA), DOXA (Canada) and DocEdge (New Zealand).
Director: Amy Hardie
Producers: Amy Hardie, George Chignell, Doug Block, Lori Cheatle
Camera: Amy Hardie, Ian Dodds, Hardie Family
Editor: Ling Lee
Music & Sound Design: Gunnar Oskarsson
Composer: Jim Sutherland
Website: http://www.edgeofdreaming.co.uk/index.htm
Thursday 4th Aug, 7.30pm, Headfort Theatre
Online bookings for films close at 12 midnight the night before. However, tickets will still be available at the box office in Headfort House. Please note the closest ATM to Headfort House is in Kells Town (approx. 2kms) & there are no card facilities at the box office.