John Chester, US, 2019, 91'
When John Chester and his wife Molly decided to get married they had a vague plan for a happy life which included living on a farm. This would be perfect because John was a wildlife cameraman and Molly was a chef – so they'd grow all their own food and live in harmony with nature. Right, that's settled then. Not really, because the farm they bought was virtually sterile, a barren monoculture production facility with soil so hard nothing could live in it. And then they met Alan York, the guru of sustainability who showed them how they could work with nature to fulfil their dream…eventually. It's all about balance apparently, choosing the right collaborators from nature that will fight your battles for you. Oh and diversity too – more than old Mc Donald could count: chickens and ducks, sheep and pigs, geese love snails, owls and snakes is all it takes – to chase the gopher away! It's a beautiful story, reminding us that in nature nothing is without purpose.
Please see note on parental guidance below.
JOHN CHESTER, DirectorJohn Chester has been a filmmaker and television director for the last 25 years. His recent short films for OWN's Super Soul Sunday (including Saving Emma, Worry for Maggieand The Orphan) have won five Emmy Awards, for outstanding directing, writing, and cinematography, among others. Chester first reached a wide audience with his primetime television docu-series on A&E, Random 1, which he directed and starred in in 2006. The series then inspired his feature documentary Lost in Woonsocket, which premiered at SXSW in 2007. Chester also directed the documentary Rock Prophecies,about legendary rock photographer Robert Knight, which won three audience awards for best documentary feature and was distributed nationally on PBS in 2010. Alongside his feature documentary work, it was the time he spent traveling the world as a wildlife filmmaker with Animal Planet and ITV Wildlife shows that inspired his interest in the complex interworking of ecosystems—a curiosity that serves him well on Apricot Lane Farms,the biodynamic and regenerative farm he and his wife started in 2010.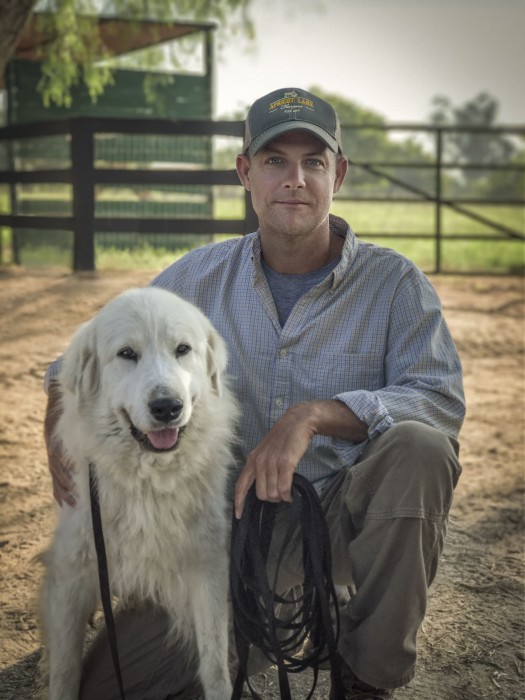 Director: John Chester
Producer: Sandra Keats
Editors: Amy Overbeck
Composer: Jeff Beal
Website: https://www.biggestlittlefarmmovie.com/
SCREENING TIME
Saturday 16th November, 8.15pm, Cinema 2
BOOKING YOUR GUTH GAFA TICKETS
Please book your tickets online through the'Book Your Tickets Online Now' tab on our menu bar. Once you book your ticket online you will be required to bring the ticket that was emailed to you, for entry to the film. You can print your ticket at home, or present your ticket to be scanned on your mobile phone at the door of the venue. It is recommended that you book your tickets in advance as there is no guarantee of tickets still being available at the box office, on the festival site. In order to secure a seat for the film of your choice we recommend you book in advance. However, if you wish to book your tickets at the festival please note that the festival box office takes cash only.
Parental Guidance Note These films have been deemed appropriate by the Guth Gafa Programming Team as suitable for all ages. However, parental discretion is always advised and we ask parents to consider the film synopsis and watch the film trailer before purchasing tickets.