SAT 6th AUG, 6PM
IRISH PREMIERE
Q&A
Jerry Rothwell, Reuben Atlas, UK/USA/France, 2016, 85'
With pockets full of cash, charisma and a preternatural memory for vintages, an unassuming young Rudy Kurniawan earns the reputation of a wine savant, surrounding himself with some of high society's most fervent wine connoisseurs. But when Bill Koch, a top US collector, and Laurent Ponsot, a Burgundian wine producer, discover suspicious bottles, a humorous and suspenseful investigation begins into one of the most ingenious cons of our time.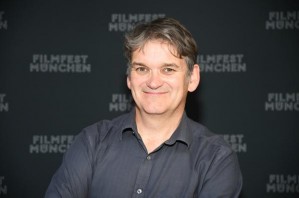 Jerry Rothwell is a documentary filmmaker whose work includes the award-winning feature films: How To Change The World, about the founders of Greenpeace; Town of Runners, about two girls in an Ethiopian village who aspire to be athletes; Donor Unknown, about a sperm donor and his many offspring; Heavy Load, about a group of people with learning disabilities who form a punk band, and Deep Water (co-directed with Louise Osmond), about Donald Crowhurst's ill-fated voyage in the 1968 round the world yacht race.  His latest film is Sour Grapes (co-directed with Reuben Atlas) a film about a wine counterfeiter. At Met Film Production, he has exec produced and worked as an editor on numerous feature docs including Dylan Williams' Men Who Swim and Sarah Gavron's The Village At The End Of The World.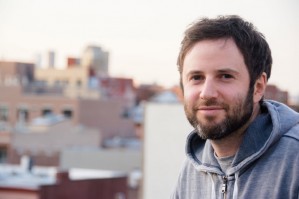 Reuben Atlas is an award-winning New York based producer, director, and non-practicing lawyer. His first feature documentary, Brothers Hypnotic, premiered at the SXSW Film Festival in 2013. A co-production with ITVS and NTR, the film broadcast internationally and on PBS' Independent Lens in 2014. He is currently directing with Sam Pollard an ITVS, Sundance Institute, Gucci Tribeca, and IDA Pare Lorentz grant supported film about the controversial community group, ACORN. Previously, he worked at a maximum-security prison, a music law firm, and at Legal Aid.
Director: Jerry Rothwell, Reuben Atlas
Producer: Al Morrow, Catherine Simeon
Camera: Simon Fanthorpe, Jerry Rothwell
Editor: Jim Scott
Sound: Ludovic Elias
Music: Lionel Corsini
Website: http://www.sourgrapesfilm.com
Saturday 6th Aug, 6pm, Adam Room, Headfort House
Online bookings for films close at 12 midnight the night before. However, tickets will still be available at the box office in Headfort House. Please note the closest ATM to Headfort House is in Kells Town (approx. 2kms) & there are no card facilities at the box office.