IRISH PREMIERE
Hyewon Jee, South Korea 2016, 88'
Opera singer Jae-Chang Kim started The Banana Children's' Choir for kids from a slum area in Pune, India and through his dedication and the kids' hard work the choir became a hit and travelled to Korea to perform. Not satisfied with that, the choirmaster, soon nicknamed  Angry Bird  by his wards, saw a greater task ahead – to involve the parents, ostensibly leading to a concert. But Jae-Chang Kim's vision was as much about helping to integrate the community as it was about making music. He's a charming character: stern and grumpy, and then suddenly impish as he exhorts his angels to hit that note. Director, Hyewon Jee has woven into the gentle narrative a sharp social study of the community as it struggles through poverty and other shanty ills to finally find its voice.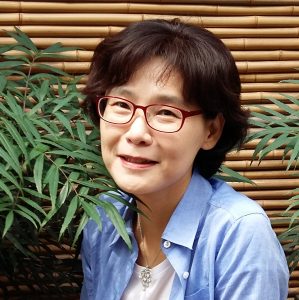 Hyewon Jee is an International Emmy nominated director who has been working in Korean TV industry for over 20 years. She started her career at a prominent documentary production company in 1995 and later briefly worked as a commissioning editor for a nationwide broadcasting network. In 2008, she left to focus on making stories that are dear to her heart, and established a production company, Upright Media with her producing partner/husband Wooyong Song. She has produced and directed many TV documentaries about culture, history, and human interest stories and won numerous awards. Singing with Angry Bird is her first feature-length documentary.
Director: Hyewon Jee
Producer: Sunah Kim
Camera: Sung-Duk Won, Wooyong Song
Editor: Hyewon Jee, Wonjung Bae
Website:  https://www.facebook.com/singingwithangrybird/
Saturday 5th Aug, 11.30am, Adam Room, Headfort House
Tickets can be purchased online. However, tickets will still be available at the box office in Headfort House. Please note the closest ATM to Headfort House is in Kells Town (approx. 2kms) & there are no card facilities at the box office.