FRI 5th AUG, 2.45PM
IRISH PREMIERE
Q&A
Amy Hardie, UK, 2015, 82'
How did it happen? A movie about six hospice patients which you just want to keep watching! Funny, touching and passionate in their enjoyment of life, this film surprises with its use of song. A great score by Mark Orton leads us through one of the key issues of our age: medicine has recently changed our relationship with fatal disease: we can now live for years, rather than months, after a terminal diagnosis. Sometimes. How do we cope with this uncertainty? The documentary cast are quirky, wry front-runners in a journey that we will all face.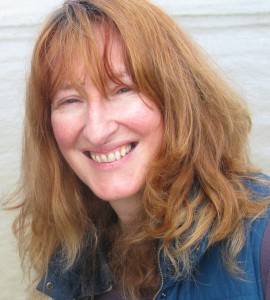 Dr Amy Hardie is a documentary film-maker with several international awards. Her documentary feature The Edge of Dreaming, was the first Scottish feature documentary to be selected for competition at IDFA in 2009 and was awarded the Grand Jury Prize at Kiev International Film Festival.  After a year spent as film-maker in residence in Strathcarron Hospice, she received BBC and international finance to direct feature documentary, 'Seven Songs for a Long Life', which has gone on to screen at film festivals such as SXSW (USA), DOXA (Canada) and DocEdge (New Zealand).
Director: Amy Hardie
Producer: Sonja Henrici
Camera: Amy Hardie, Julian Schwanitz
Editor: Colin Monie/ Nick Gibbon
Sound: Douglas MacDougall
Music: Mark Orton
Website: http://www.sevensongsfilm.com
Friday 5th Aug, 2.45pm, Heritage Centre, Kells
Online bookings for films close at 12 midnight the night before. However, tickets will still be available at the box office in Headfort House. Please note the closest ATM to Headfort House is in Kells Town (approx. 2kms) & there are no card facilities at the box office.