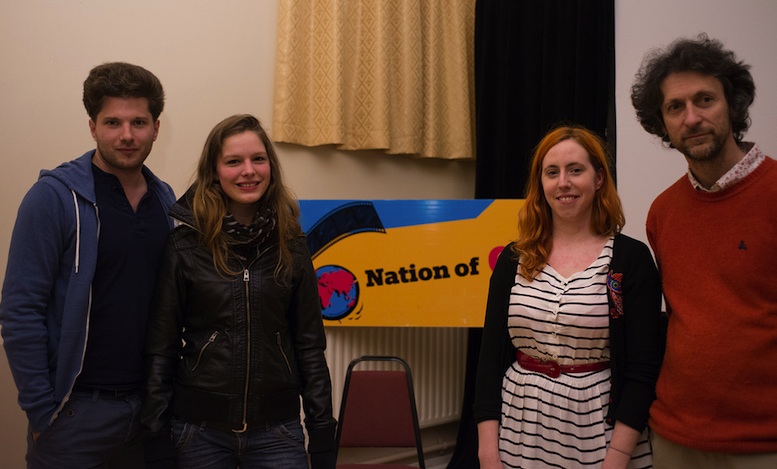 Guth Gafa's 'Next Generation' student short documentary competition has returned. Shortlisted films will be screened as part of this year's festival from Oct 2nd – 4th 2015 in Kells, Co. Meath and the winners will be announced during the festival.
This is the third time that Guth Gafa will host this unique competition. Students from all across Ireland are invited to submit their short documentaries (maximum length is 10 mins) on themes in the areas of human rights and social and environmental issues.
The winner of the competition will receive an industry-sponsored production and post-production package that will assist them in making their next film (details TBC & to be used within 12 months of winning). The previous winners of the competition in 2013 were Joske Slabbers, Catherine Mc Grath & Jay Javeri from the BA in Video & Film Production in Dundalk Institute of Technology for their film 'Kinds of Blue'.
'Next Generation' is a competitive programme which will screen up to 10 shortlisted outstanding films from Irish film/media students currently attending an undergraduate or postgraduate film/media studies course in either the Republic of Ireland and/or Northern Ireland. Submissions from recent graduates (i.e., within the last year), who made their films while still in college will also be considered (see submission guidelines on submission form – link below).
An international jury of at least 3 attending industry experts and/or filmmakers will choose the best of these student documentaries and the winner will be announced following the screening of the shortlisted films at the festival.
The deadline for submissions is midnight Friday, August 28th 2015.
Submission is completely free and online and the submission form can be accessed at https://goo.gl/817Y44