Yang Sun & S. Leo Chiang, China, 2019, 80'
Shanghai artist and puppet master Maleonn has a great pedigree: 200 000 people have passed through his mobile photo studio where he 'places' them in planes or boats or gardens via his elaborately constructed fantastical contexts – his imagination seems unlimited. His latest project is personal, a play about a time machine that a son constructs to help his elderly father access memories that the years and illness have erased. Maleonn's own father spent 50 years as Director with the Shanghai Opera but now can't recall details of the productions he directed, so, as Maleonn and his group toil to perfect their creation, Maleonn's mother takes the strain as her husband's principal carer. The play itself is unbelievably beautiful with a tenderness that plays a foil to the soaring fantasy of time travel and youth revisited in the gigantic clattering, whirring, flapping contraption that Maleonn offers his father
Please see note on parental guidance below.
Yang SUN is a documentary director and cameraman based in Beijing. He was on staff at China's Central Newsreel and Documentary Film Studio, making documentaries for broadcasters including CCTV, Youku and the Travel Channel. He has directed several short and mid-length documentaries, including THE SECOND ALBUM, AKEN, BACKPACKERS FOR 10 YEARS, AFTER HE ROSE TO FAME, as well as the ten-part series TAKE ME TO TRAVEL. He worked as a director of photography on A CENTURY WITH NANJING, CENTURY MASTER, and SOUTH OF THE OCEAN. Sun Yang holds a Master's degree from the School of Television and Film Art at the Communication University of China. OUR TIME MACHINE will be his first feature-length Documentary.
S. Leo Chiang is a Taiwanese-American filmmaker based in San Francisco and Taipei. His documentary, MR. CAO GOES TO WASHINGTON, won the Inspiration Award at the 2012 Full Frame Documentary Festival. His previous film, Emmy® Award-nominated A VILLAGE CALLED VERSAILLES, picked up eight awards and aired on the American PBS series, Independent Lens. Leo's work has received funding support from the Sundance Documentary Fund, the Tribeca Film Institute, and ITVS. He also collaborates with other documentarians as editor and a cameraman. Leo received a MFA in film production from University of Southern California. He is the co-founder of A-Doc, the Asian American Documentary Network, and a documentary branch member of the Academy of Motion Pictures
and Sciences.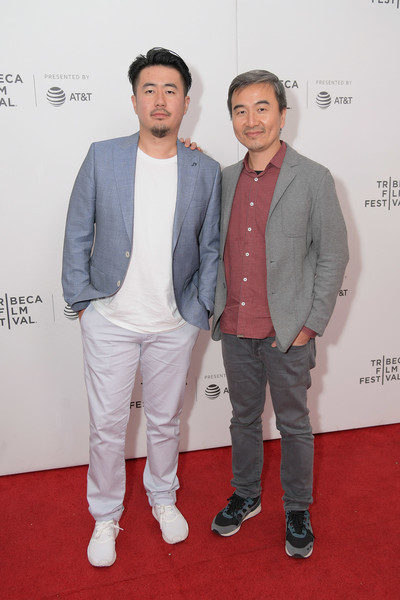 Director: Yang Sun and S. Leo Chiang
Writer: S. Leo Chiang & Bob Lee
Producer: Jean Tsien, Sally Jo Fifer and Nick Fraser
Cinematographers: Yang Sun and Shuang Liang
Editor: Bob Lee
Original Music: Paul Brill
Website: http://timemachinefilm.com/
SCREENING TIME
Saturday 16th November, 5.30pm, Cinema 2
BOOKING YOUR GUTH GAFA TICKETS
Please book your tickets online through the'Book Your Tickets Online Now' tab on our menu bar. Once you book your ticket online you will be required to bring the ticket that was emailed to you, for entry to the film. You can print your ticket at home, or present your ticket to be scanned on your mobile phone at the door of the venue. It is recommended that you book your tickets in advance as there is no guarantee of tickets still being available at the box office, on the festival site. In order to secure a seat for the film of your choice we recommend you book in advance. However, if you wish to book your tickets at the festival please note that the festival box office takes cash only.
Parental Guidance Note These films have been deemed appropriate by the Guth Gafa Programming Team as suitable for 12 year olds and up. However, parental discretion is always advised and we ask parents to consider the film synopsis and watch the film trailer before purchasing tickets.