IRISH PREMIERE
Miroslav Janek, Czech Republic, 2016, 88'
For these four high-functioning kids, being somewhere on the autistic spectrum comes with the added burden of talent. The talent is a double-edged sword because talent separates them further from their contemporaries but without it the weight of difference might be unbearable. The children play classical music, write poetry, draw and conceptualise at a level far beyond their years: their struggle is to escape from a system that would draw them back to Earth; to the practical, to terminal boredom. 'Can't you send me back to my time?' asks one of the protagonists. Director Miroslov Janek has made a film that bridges our world and theirs, offering an insight into the beauty within.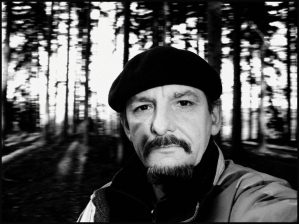 Miroslav Janek emigrated to the United States in 1980 where he worked with a number of documentarists, including Godfrey Reggio. He has worked back in his homeland since the mid-1990s. He enjoyed great success with his film about sight-impaired photographers The Unseen (1996 – Best Documentary Film ex aequo at KVIFF). His extensive filmography of documentaries presented at KVIFF includes Battle for Life (2000), Crimson Sails (2001), Kha-chee-pae (2005), Citizen Havel (2008), and The Confessions of Kateryna K. (2008).
Please see note on parental guidance below
Director: Miroslav Janek
Producer: Jan Macola
Camera: Miroslav Janek
Editor: Tonička Janková
Sound Recording: Daniel Němec
Website: http://www.taskovskifilms.com/?film=normal-autistic-film
Sunday 6th Aug, 4.45pm, Adam Room, Headfort House
Tickets can be purchased online. However, tickets will still be available at the box office in Headfort House. Please note the closest ATM to Headfort House is in Kells Town (approx. 2kms) & there are no card facilities at the box office.
Parental Guidance Note
These films have been recommended by the Guth Gafa Programming Team as suitable for children 12 and over. However, parental discretion is advised and we ask parents to consider the film synopsis and watch the film trailer before purchasing tickets.