SUN 7th AUG, 5.30PM
IRISH PREMIERE
Marijn Frank, Netherlands, 2015, 74'
Marijn is a young mother from Amsterdam attempting to kick her addiction to meat by becoming a slaughterer's apprentice and getting counseling from a psychologist. Why does being a meat junkie leave you with a nagging sense of guilt? And why is there such a conceptual gulf between the animal and the abstracted slice of meat that comes from it? In her search for answers, TV director and food journalist Marijn Frank embarks on a personal, eye-opening, funny and courageous quest on which she encounters neurologists, in vitro meat developers, 100,000 broiler chickens, a sexy chef and her daughter Sally's meat-free plate.
New impressions start reverberating around her mind as she daydreams about meat, mashes up her daughter's food or bites into a meat sandwich while on the move. The two leitmotifs running through the film are her weeks as an intern at an abattoir where she rises up the deboning hierarchy and the subsequent sessions with her psychologist about the progress she's making. Then the day comes that Marijn has to take up the cattle gun and decide once and for all where she stands. This film examines moral values, hypocrisy and the symbolic value of meat and stops to think about the 500 million animals slaughtered in the Netherlands each year.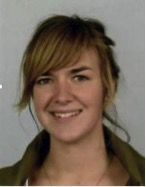 Marijn Frank (1982) is a Dutch presenter and maker of documentaries and television programs. In 2007 she made the documentary "Daddy has gone and left me puzzled" as her graduation film for the Nederlandse Film en Televisie Academie (Dutch Film and Television Academy). During the Nederlands Film Festival (Dutch Film festival) in 2007, this documentary won the Tuschinski Film Award. In 2012 she made the youth documentary "Bente's Voice", which was shown on many international festivals, including the International Documentary Festival Amsterdam (IDFA).
Director: Marijn Frank
Producer: Carolijn Borgdorff
Camera: Adri Schrover
Editor: Riekje Ziengs
Sound: Tim van Peppen, Jillis Schriel,
Fokke van Saane
Music: Alex Simu
Website: www.vleesverlangen.nl
Sunday 7th Aug, 5.30pm, Cinemobile, Headfort house
DISCLAIMER – The Guth Gafa Programming Team kindly advise that this film is suitable for adults only.  
Online bookings for films close at 12 midnight the night before. However, tickets will still be available at the box office in Headfort House. Please note the closest ATM to Headfort House is in Kells Town (approx. 2kms) & there are no card facilities at the box office.