SUN 7th AUG, 12.30PM
Ken Wardrop, Ireland / USA, 2015, 76'
Q&A
Oklahoma was recently voted the manliest state in the USA. Radio talk show host Joe Cristiano wants to investigate if the manliest men, in the manliest state in the Union, are willing to call in and discuss their mothers on air. Director Ken Wardrop (His and Hers) weaves an exquisitely sympathetic portrait of what mothers mean to their sons in this charming and touching film, showing a vulnerable side of American masculinity that viewers rarely see. These men come from all walks of life, ranging from a war veteran and a prison inmate to a cowboy preacher and a district attorney. Their mothers are just as complicated: spunky, resilient, demanding, generous, and iconoclastic. As these mothers and sons ride horses, shoot guns, and discuss their deepest feelings, Wardrop's compassionate observation reveals the universality that underlies this most particular relationship.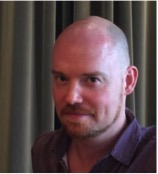 Ken Wardrop has been described as one of Ireland's freshest creative talents, establishing a sterling reputation for crafting elegant films. His work captures humanity through an original treatment of character studies. His documentary Undressing My Mother is one of Ireland's most successful short films, winning a European Film Academy Award. Expanding on this technique, Ken crafted his distinctive debut feature His & Hers. This film premiered at the Sundance Film Festival and went on to receive critical acclaim. Set in Oklahoma, his follow-up film Mom and Me builds on Ken's original filmmaking voice and introduces his talents to the American film landscape.
Director: Ken Wardrop
Producer: Andrew Freedman
Cinematographer: Kate McCullough
Editor: Ken Wardrop
Sound: Tanja Harney
Music: John Hardy Music
Sunday 7th Aug, 12.30pm, Cinemobile, Headfort House
Online bookings for films close at 12 midnight the night before. However, tickets will still be available at the box office in Headfort House. Please note the closest ATM to Headfort House is in Kells Town (approx. 2kms) & there are no card facilities at the box office.