IRISH PREMIERE
Dieudo Hamadi, Democratic Republic of the Congo/France, 2017, 72'
'Mama Colonel' is an officer in a unit set up to counter sexual violence in the Congo. With apparently modest resources, Munyole Honorine captures the heart of the community by simple practical interventions aimed at restoring victims' hope and dignity.  In this war-torn region, peace has been drip fed to the population. The rollercoaster of violence has included ethnic cleansing by execution, mutilation or rape, the last being the most underreported of all. Those crafting peace deals in European capitals can frame elegant solutions in politico-speak but for a rape survivor from Kisangani who has no resources, such rhetoric means nothing. Enter Mama Colonel, who works like a Trojan, can't abide slackers, and tells them so. She confronts issues like witchcraft head-on in a way that empowers the community, something no politician would dare to do.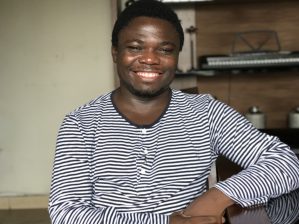 Dieudo Hamadi was born in Kisangani (Democratic Republic of the Congo) in 1984 and studied Medicine in 2005-2008. In 2013, his first feature documentary Atalaku won the Joris Ivens award for Best First Film at Cinema du Réel (France), Best Foreign Film at the San Diego Black Film Festival (USA), the Jury Prize at FIDADOC (Morocco) and 3 other awards. In 2014, his film National Diploma received both the International Prize of the SCAM and the Potemkin award at Cinéma du Réel and was selected for nearly 60 festivals worldwide.
Please see note on parental guidance below
Director: Dieudo Hamadi
Producer: Christian Lelong, Kiripi Katembo Siku
Camera: Dieudo Hamadi
Editor: Anne Renardet
Sound: François Tariq Sardi
Website: http://andanafilms.com
With the Support of the French Embassy in Ireland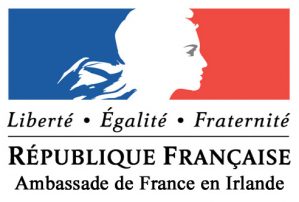 Monday 7th Aug, 5.00pm, Adam Room, Headfort House (Q&A)
Tickets can be purchased online. However, tickets will still be available at the box office in Headfort House. Please note the closest ATM to Headfort House is in Kells Town (approx. 2kms) & there are no card facilities at the box office.
 Parental Guidance Note
These films have been recommended by the Guth Gafa Programming Team as suitable for ages 16 and over. However, parental discretion is advised and we ask parents to consider the film synopsis and watch the film trailer before purchasing tickets.