FRI 5th AUG, 4.15PM 
IRISH PREMIERE
Q&A
Andrea Pfalzgraf, Kurt Pelda, Switzerland, 2016, 70'
Summer 2015: The Islamic State (IS) attacks a town in northern Syria. This convinces Mahmud to take his family to Europe. Mahmud used to be a rebel fighting Assad's Regime but he also witnessed the rise of the IS and fought against the terrorists. The camera follows Mahmud from the trenches near Azaz to a centre for refugees in Switzerland. Mahmud's small children are convinced that both the IS and Assad wanted to kill them. This film is a unique and moving documentary, not least because of its surprising closeness to the protagonists.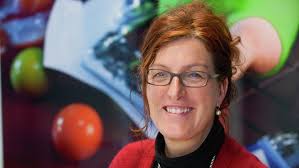 Since 2009 Andrea Pfalzgraf works in the DOK and reporter team for Swiss Television. Her career started there in 1995 as a reporter. From 2000 she was a producer and realized several reportages, documentaries and documentary series. She then headed as an editor in chief for 5 years. By 2010, as a team leader Documentary department. She studied social pedagogy / social work at the University of Applied Sciences Lucerne and journalism at the School for journalism St. Gallen. After an internship at the NZZ she published as a freelance print journalist for various Swiss media. Her focus is primarily on social issues.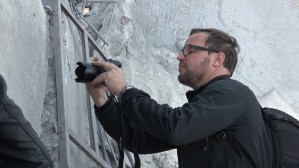 Kurt Pelda completed his M.A (1993) and Phd (1999) in economics at Basel University, Switzerland. He went on to work as a journalist for NZZ, Zurich and became an international correspondent for New York, Africa and South-East Asia. Kurt then transitioned into documentary filmmaker with a focus on social issue.
Director: Andrea Pfalzgraf, Kurt Pelda
Producer: Belinda Sallin
Camera: Kurt Pelda, Ayoub Almadani, Issa Ahmed, Ueli Haberstich, Martin Schäppi
Editor: Eric Studer
Sound: Ruedi Müller
This Feature will be screened after the ICCL short 'The Border'
Details of The Border can be found here:
http://guthgafa.com/the-border/
Friday 5th Aug, 4.15pm, Adam Room, Headfort House (ticket covers both The Border & Mahmud's Escape)
Online bookings for films close at 12 midnight the night before. However, tickets will still be available at the box office in Headfort House. Please note the closest ATM to Headfort House is in Kells Town (approx. 2kms) & there are no card facilities at the box office.