Tom Burke, Ireland, 2018, 82'
Newtok is a native Alaskan village perched on the edge of the tundra. The thing is the edge has been moving for a couple of decades as rising sea levels eat the permafrost, foot by foot. Watching this frightening drama is a community riven by factionalism, poor and under-resourced, isolated and under-represented. When the U.S. bought Alaska for $7.2 million it was a bargain – not only is it aglug with oil but it's the most strategic military position on the globe with nuclear bombers just a short hop from the Kremlin. The real value of the area is of course to be found in the human capital, a proud people, living with respect for one of the planet's last protected environments. Politicians routinely lobby Alaskans come election time but residents of Newtok have heard all the campaign lullabies and now want action.
Please see note on parental guidance below.
Tom Burke has been making film and video projects of varying scales and styles for over a decade. Working primarily in the documentary form, he often assumes a shooting director role, and more often than not will be the editor of his own films. At Areaman Productions from 2007 to 2017, Tom was able to mix factual television projects with more aesthetically driven Irish Film Board funded short form docs. In 2017, he established Broadstone Films in order to pursue his feature documentary and fiction project ambitions. Regardless of format or output medium, the goal is always the same; telling stories honestly, simply and with respect for those in front of the lens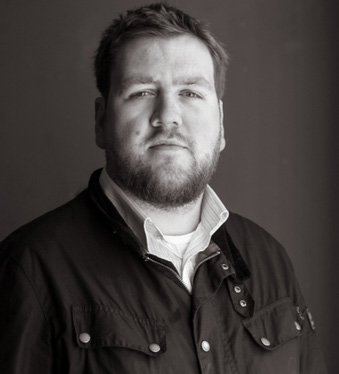 Director: Tom Burke
Executive producer: Celine Haddad, Keith Potter
Producer: Jessie Fisk, Alan Maher for Marcie Films Ltd
Cinematography: Tom Burke
Editor: Tom Burke
SCREENING TIME
Saturday 16th November, 2.30pm, Cinema 1 (Q&A)
BOOKING YOUR GUTH GAFA TICKETS
Please book your tickets online through the'Book Your Tickets Online Now' tab on our menu bar. Once you book your ticket online you will be required to bring the ticket that was emailed to you, for entry to the film. You can print your ticket at home, or present your ticket to be scanned on your mobile phone at the door of the venue. It is recommended that you book your tickets in advance as there is no guarantee of tickets still being available at the box office, on the festival site. In order to secure a seat for the film of your choice we recommend you book in advance. However, if you wish to book your tickets at the festival please note that the festival box office takes cash only.
Parental Guidance Note These films have been deemed appropriate by the Guth Gafa Programming Team as suitable for 12 year olds and up. However, parental discretion is always advised and we ask parents to consider the film synopsis and watch the film trailer before purchasing tickets.