Amir Bar-Lev, USA, 2016, 241'
Imagine a wall of 500 loudspeakers, ten metres tall. Imagine a band so charismatic that followers would fill a 60,000 seat stadium, fans so devoted they would follow the band all year, for twenty years; imagine Woodstock in 1969 – imagine the Grateful Dead. Drawn into the counter-culture by the influence of the beat poets, the band quickly gained a following of hippies as the establishment called them – the wave of young people trying to find traction in a country in transition, a country mired in the Vietnam War. Defying categorisation, denying all forms of leadership and demanding the freedom to experiment, the Grateful Dead changed the landscape of popular music forever.
Thoroughly engrossing at times funny, moving and trippy, Long Strange Trip and its population of weird and wonderful characters, led by the musical genius that was Jerry Garcia, is set to satisfy the most ardent of Dead Heads and win the hearts of a legion of new fans, who, until now, may not even have heard of them.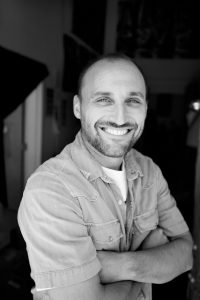 Amir Bar-Lev is the acclaimed documentary director of Happy Valley;   The Concert for Sandy Relief;  Re:Generation;  The Tillman Story ; and My Kid Could Paint That;  which have collectively garnered him some of the film industry's highest honours and widespread critical praise. He also served as co-producer on the Academy Award Nominated Documentary, Trouble the Water.
Please see note on parental guidance below
Director: Amir Bar-Lev
Producer: Eric Eisner, Nick Koskoff, Alex Blavatnik, Ken Dornstein, Justin Kreutzmann
Executive Producers: Martin Scorsese, Emma Tillinger Koskoff, Rick Yorn, Thomas J. Mangan IV, Alicia Sams, Phil Lesh, Bob Weir, Mickey Hart, Bill Kreutzmann, Andy Heller, Sandy Heller
Director of Photography: Nelson Hume
Editor: Keith Fraase, John Walter
Music Supervisors: David Lemieux, Joe Rudge, Kyle McKeveny
Monday 7th Aug, 7.00pm, Road House Cinema, Headfort House
Tickets can be purchased online. However, tickets will still be available at the box office in Headfort House. Please note the closest ATM to Headfort House is in Kells Town (approx. 2kms) & there are no card facilities at the box office.
Parental Guidance Note
These films have been recommended by the Guth Gafa Programming Team as suitable for ages 16 and over. However, parental discretion is advised and we ask parents to consider the film synopsis and watch the film trailer before purchasing tickets.