Shosh Shlam, Hilla Medalia, Israel, 2019, 84'
It ain't easy for a single gal in China – especially since the government thought it a good idea for all singletons to get married. Xu Min, a talk radio host, lawyer Qui Hau Mei and Gai Qi a professor of film and TV are all given the third degree for their marital status by family, friends and marriage brokers alike. Sticking true to the tenets of State Capitalism the government promotes marriage industries in cartoon vignettes and posters proclaiming the bliss of wedlock. Will Xu Min, Qui Hau Mei and Gai Qi give in and find Mr. Right or succeed in bucking the system? The pressure is relentless: there are dating fairs and apps allowing for precision targeting of a partner, with 'professional occupation' and 'home ownership' being top criteria for husband selection – Chairman Mao must be spinning in his grave.
Please see note on parental guidance below.
Shosh Shlam – Director/Producer
Award –winning filmmaker Shosh Shlam is the director and producer of "Last Journey into Silence" (2003) that won best Documentary at the Lublin Film Festival. Her next film, "Be Fruitful and Multiply" (2005) broadcasted on channel 2 in Israel,ZDF and other European TV channels. Good Garbage (2008) won an award for Best Documentary at the Shanghai Film Festival in China, FICA Film Festival in Brazil and "Web Junkie" that won best Documentary Honorable Mention at the Jerusalem film festival. Won the best documentary in TRT Turkey.  Premiered in Sundance Film Festival (2014), Was Theatrical released in NY, LA and Toronto. Broadcasted on the BBC, ARTE, PBS and on many other TV stations. Shosh holds an MA in Comparative Literature from Bar Ilan University. She also graduated from the Theatre Department at Tel Aviv University, and studied at New York's School of Visual Arts.
Hilla Medalia – Producer/Director
Peabody Award-winning filmmaker and producer has received three Emmy® nominations. Her projects have garnered critical acclaim and screened internationally in theaters and on television including HBO, MTV, BBC and ARTE. Her range of titles include 'To Die in Jerusalem' 2007 (HBO), 'After the Storm' 2009 (MTV), 'Numbered' 2012 (ARTE), 'Dancing in Jaffa' 2013 (Tribeca, IFC Sundance selects), 'Web Junkie' 2014 (Sundance Film Festival, POV, BBC) and 'The Go Go Boys' 2014 (Cannes Film Festival), 'Censored Voices' 2015, (Sundance Film Festival and Berlinale), 'Muhi – Generally Temporary' 2017 (San Francisco FIlm Festival, Hot Docs) and 'The Oslo Diaries' 2018 (Sundance, HBO). Hilla is a member of The Israeli Director's Guild and a member of the Israeli and the American Academies of Film and Television. Hilla holds an M.A. from Southern Illinois University.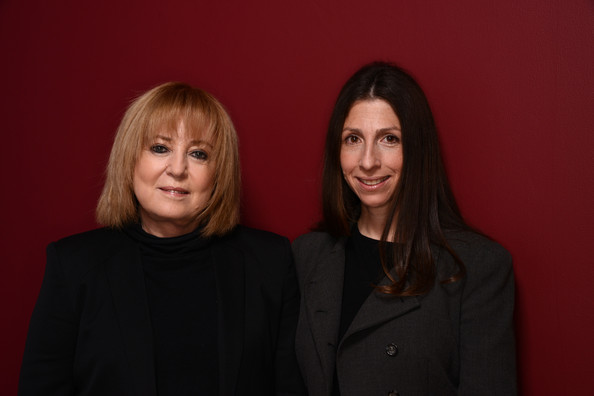 Director: Shosh Shlam and Hilla Medalia
Producer: Shosh Shlam and Hilla Medalia
Camera: Shen Mi, Fan Jian
Editor: Joelle Alexis
Music: Ran Bagno
Website: http://medaliaproductions.com/portfolio-item/leftover-women/
SCREENING TIME
Friday 15th November, 2.45pm, Cinema 2
BOOKING YOUR GUTH GAFA TICKETS
Please book your tickets online through the'Book Your Tickets Online Now' tab on our menu bar. Once you book your ticket online you will be required to bring the ticket that was emailed to you, for entry to the film. You can print your ticket at home, or present your ticket to be scanned on your mobile phone at the door of the venue. It is recommended that you book your tickets in advance as there is no guarantee of tickets still being available at the box office, on the festival site. In order to secure a seat for the film of your choice we recommend you book in advance. However, if you wish to book your tickets at the festival please note that the festival box office takes cash only.
Parental Guidance Note These films have been deemed appropriate by the Guth Gafa Programming Team as suitable for 12 year olds and up. However, parental discretion is always advised and we ask parents to consider the film synopsis and watch the film trailer before purchasing tickets.