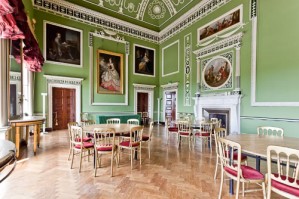 Guth Gafa is very proud to be hosting 12th edition of the in the 18th century Headfort House, just outside the historic town of Kells.
Headfort House is situated on the Headfort Estate, which formerly stretched from Kells to Virginia. The estate, which was divided up many years ago, now consists of farmland, a private woodland, a housing development, a golf course and Headfort House itself, which is currently the home of Headfort Preparatory School, a co-educational non-denominational boarding and day school for children aged between 7 and 13 years.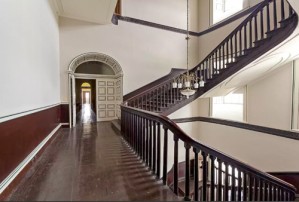 Completed between 1769 and 1771, and built for for the Earl of Bective, Thomas Taylour, Headfort House was designed by the renowned Irish architect, George Semple, and constructed from Ardbraccan limestone. It was designed in a severe unadorned neoclassical style with an impressive scale and position. The interior contains a magnificent suite of six state rooms designed by the influential Scottish architect Robert Adam. Headfort is the only intact Adam interior in Ireland. Recent and ongoing renovation funded by the World Monument Fund and the Headfort Trust ensures that this will be preserved for future generations.
By Air:
Dublin Airport
Around 50 minutes drive from Kells.
Belfast International Airport
Around 110 minutes drive from Kells.
Car Hire is available at both airports.
By Road:
From Dublin – 50 minutes
GPS coordinates  53.734528, -6.847033
By Bus:
Bus Eireann – Route 109 – Dublin to Kells

There is an excellent hourly Bus Eireann service between Dublin and Kells.
Private Operators
There are a number of private operators who run regular services to Kells and Navan.
We are accessible from other areas of the country by taking Bus Eireann as far as Dublin Busáras and taking the aforementioned services onwards to Kells.
LOCAL ACCOMMODATION
Headfort Place,
Kells,
Co.Meath
Email: olivia@headfortarms.ie
Tel: +353 46 9240063
Janetta Bed & Breakfast
This charming six-bedroomed house enjoys a very central location, with all of the town's amenities just a couple of minutes walk away.
Janetta B&B, 2 Headfort Road, Kells.
For reservations, phone 046 923 49678 or email: maiwhyte@imagine.ie
Teltown House
For information and reservations, phone 046 902 3239 or 087 665 9022 or emailTeltownhouse@eircom.net
Applewood B&B (Mavis Carry)
For information and reservations, phone 046 924 1627 or 086 175 5979 or emailapplewood@hotmail.com
Carlanstown, Kells. For information and reservations, phone 046 924 6621.
John Street,
Kells,
County Meath
Email: info@smiths-kells.com
Tel: +353 469 240 901
The Fincourt is a family-run pub and guesthouse, based in the centre of Oldcastle, only 12 miles from Kells.
For reservations phone 049-8541153 or email: reservations@fincourt.com
For more information on tourism in the Meath area, contact:
Kells Civic Offices, Headfort Place, Kells, Co. Meath
+353 (0) 46 9248856
kellstouristoffice@meathcoco.ie