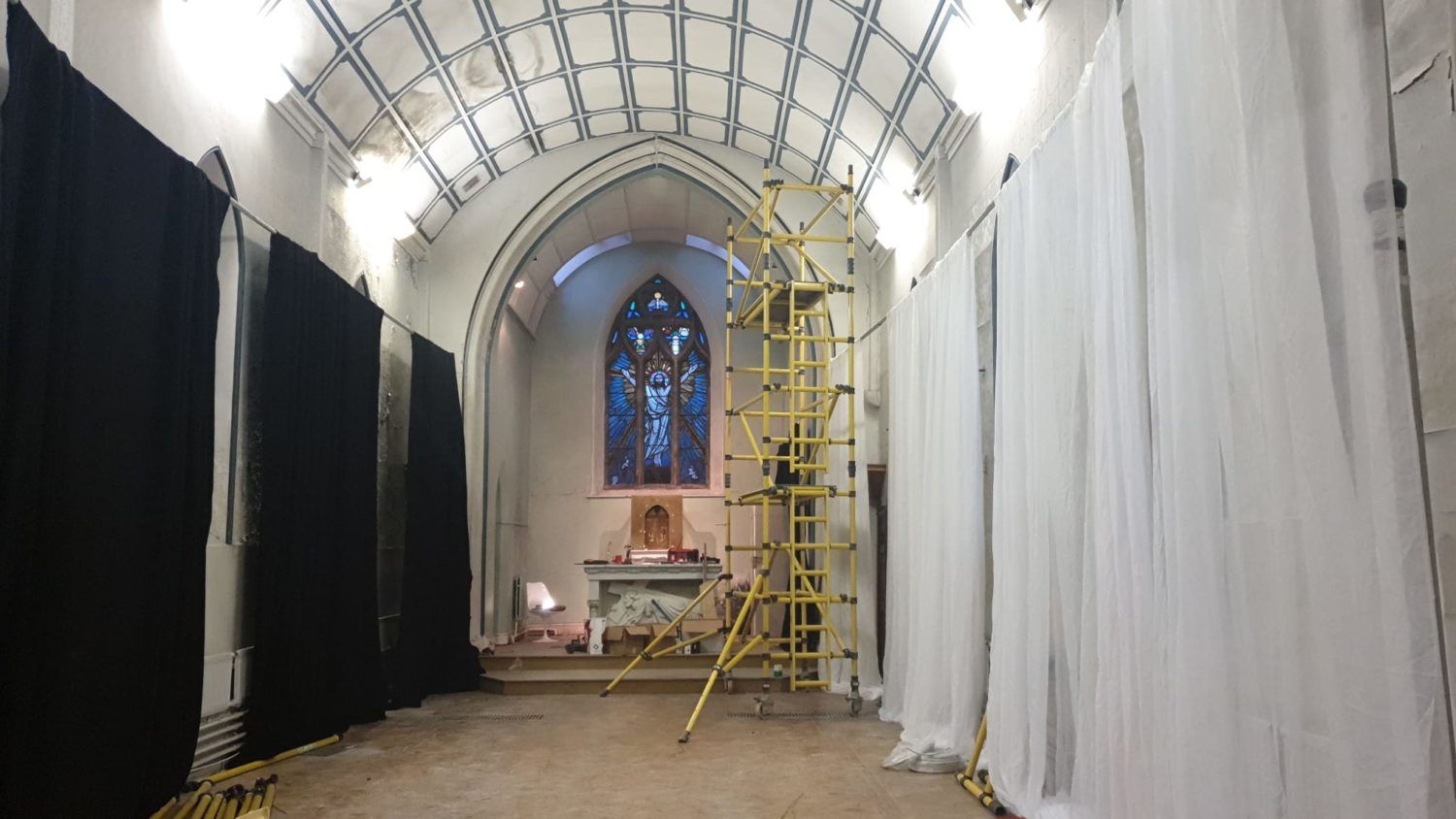 Guth Gafa opens on Thursday evening with a Special Celebration in the Mercy Convent Chapels to launch our 13th anniversary event. Please join us for a free night of short film, music and light refreshments to get a flavour of what the weekend offers, and to witness the transformation of the two wonderful Mercy Convent Chapels.
The full feature documentary programme kicks off on Friday 15th at 2pm with films screening in both our Chapel Cinema and Studio Cinema, all afternoon and evening. Of particular note is Easy Lessons (5pm), with special guest, and star of the film, Kafiya Said. Two of our best-selling films, Honeyland (7.45pm) and Mystify (8pm) round off the evening, before we open our Festival Club (to ticket holders) for an evening of excellent live music
From Saturday, our programme starts earlier at 10am with two wonderful animation programmes – as suitable for adults as they are for children. Guth Gafa has always been about respecting the planet and here in this selection of 18 beautiful animations we want to pass on the baton of caring for the earth to every citizen, young and older – a unique collection of exciting nature-based animations will reconnect us and our children with the planet in a loving partnership that will last a whole life. 
The rest of the Saturday programme of films runs in both screens starting with Power to the Children (11.45am) with another very special guest all the way from India, Swarna Lakshmi, who as a teenager spoke at the UN on empowering young people. Our climate change strand continues with Losing Alaska (2.30pm) and The Reluctant Radical (5.15pm), and in parallel, the poignant and beautiful, Our Time Machine (5.30pm). There's a selection of films for all tastes. After 9.30pm we open our Festival Club (to ticket holders) for another evening of live music.
On Sunday, we start early again, repeating one of our two animation programmes (11am), and The Arctic Camels (10.45am), an affectionate and humorous story of a Norwegian family that adopts two camels as pets – it's the beginning of an adventure that takes them to Mongolia to get guidance on training their 'ships of the desert'.
Watch out for the mysterious Secret Screening (1.30pm) – noone, not even the Festival crew know what the film is, and after you meet the Director, we will swear our audience to secrecy as well. For the powerful and very moving environmental film, Grit (4pm),we are delighted to welcome director Cynthia Wade, all the way from Los Angeles. A not to be missed film. Two of our other best-sellers, Gaza (3.45pm) and For Sama (7pm) round off Sunday, with still-to-be-announced Best of the Fest slot at 6.45pm
All the staff at Guth Gafa would like to offer our warmest thank you to all the Kells community members that have been so welcoming and to all our volunteers that have put in so much effort getting our venues festival ready.
And none of this would have been possible without Kells support, and the support of Meath County Council, The Arts Council, Screen Ireland, the BAI, Creative Ireland, and many others.Thank you!
Date and Time for Celebration evening: Thursday, Nov. 14th between 6.00pm and 8.00pm
Prosper Meath Short Film Screenings (15min) at 6.30pm 7.00pm and 7.45pm
Kells Choir Performance 7.15pm