THURS 4th AUG, 11AM/
SUN 7th AUG, 10.30AM 
IRISH PREMIERE
Paula Gomes, Brazil, 2015, 81'
Jonas is a 13 year old boy and the dream of his life is to maintain the circus that he created in his backyard. He was born in a travelling circus. But some years ago his family decided to leave behind the circus and settled down in a violent neighborhood on the outskirts of Salvador, in the North of Brazil.
Jonas never was adjusted to the new lifestyle, so he created his own circus, a real circus, in his backyard. But, to maintain the circus is getting harder and harder. Jonas is growing up and adolescence imposes upon him mercilessly with thousands of new challenges. So, while Jonas' circus starts to crumble he realizes his powerlessness to change the end of this film, leading us to a journey where we'll at least find a great question: What do we do with our dreams when we grow up?
Please see note on parental guidance below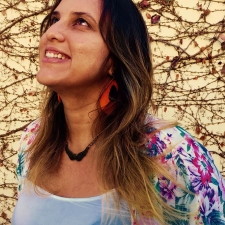 Paula Gomes is director graduated from Escuela Septima Ars de Madrid. She studied Documentary at Centro de Formación Profesional de la Indústria Cinematografica Argentina (CFP SICA). Her new film Jonas and the Backyard Circus, world premiere at IDFA, was awarded the TFI Latin America Media Arts Fund 2014, granted by the Tribeca Film Institute (USA) and for the Bertha Fund (England) too. The film went through international markets as DocsBarcelona and Doc Buenos Aires and was also presented in the Rough Cut sessions at Visions Du Réel (Switzerland) and DocMontevideo (Uruguay), where received tutoring by the reputed editor Niels Pagh Andersen, nominated for the Oscar in 2014. Her short film "Pornographico" won 17 awards, including The Best Short Film of the Festival San Luis Cine (Argentina) and a Special Jury Mention at the Festival Viña del Mar (Chile).
Director: Paula Gomes
Producer: Harold Borges, Marcos Bautista, Ernesto Molinero
Camera: Haroldo Borges
Editor: Andrea Kleinman
Sound: Pedro Garcia
Website: www.facebook.com/plano3filmes
Single Ticket – Thursday 4th Aug, 11am, Cinemobile, Headfort House
Kids in Kells Double Bill  – Thursday 4th Aug, Cinemobile, Headfort House (ticket covers both Jonas And The Backyard Circus & Saving Luna)
Sunday 7th Aug, 10.30am, Headfort Theatre
Online bookings for films close at 12 midnight the night before. However, tickets will still be available at the box office in Headfort House. Please note the closest ATM to Headfort House is in Kells Town (approx. 2kms) & there are no card facilities at the box office.
Parental Guidance Note

These films have been recommended by the Guth Gafa Programming Team as suitable to be part of our 'Family Friendly' or 'Kids in Kells' strands.  However, parental discretion is advised and we ask parents to consider the film synopsis and watch the film trailer before purchasing tickets.