SAT 6thAUG, 11AM/
SUN 7thAUG, 10.30 AM
Danielle Bernstein, USA, 2015, 75'
Imba Means Sing is the story of a little boy named Moses who becomes a big star. Stardom, however, is not what he imagined. As the celebrity drummer for the Grammy-nominated African Children's Choir, Moses is responsible for wowing crowds and providing a future for his family who lives in the slums of Kampala, Uganda. He dreams of being an airline pilot when he grows up. Yet, his parents lack the resources for him to attend school. His talent and the nurturing educational programs the Choir provides are the only things that can secure his future. The film follows Moses throughout his first Choir tour, where he's joined by two other young singers Angel and Nina whose perseverance and joy-filled performances embody the transformative power of music. By the time the children return to their own country for a homecoming concert, one thing is certain: life as they knew it will never be the same.
Please see note on parental guidance below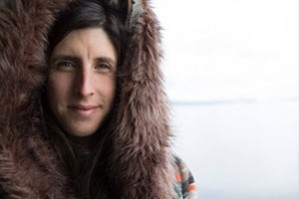 Danielle Bernstein, director and editor Danielle is an award winning filmmaker dedicated to social issues. She attended School of the Museum of Fine Arts at Tufts University and founded Clear Films Productions. Her directorial debut, WhenClouds Clear, which attended over 50 film festivals. She has won a Cine Golden Eagle Award, Accolade Award, the New York State Council of the Arts Grant, and First Pix NextPix. She is a contributor to ONE.org.
Director: Danielle Bernstein
Producer: Erin Bernhardt
Camera: Jason Maris
Music: Ryan Potesta
Website: http://imbafilm.com
Single Ticket – Saturday 6th Aug, 11am, Headfort Theatre
Kids in Kells Double Bill  – Saturday 6th Aug, Headfort Theatre (ticket covers both IMBA Means Sing & The Short Game)
Sunday 7th Aug, 10.30am, Adam Room, Heafort House
Online bookings for films close at 12 midnight the night before. However, tickets will still be available at the box office in Headfort House. Please note the closest ATM to Headfort House is in Kells Town (approx. 2kms) & there are no card facilities at the box office.
Parental Guidance Note

These films have been recommended by the Guth Gafa Programming Team as suitable to be part of our 'Family Friendly' or 'Kids in Kells' strands.  However, parental discretion is advised and we ask parents to consider the film synopsis and watch the film trailer before purchasing tickets.