Tamara Kotevska and Ljubomir Stefanov, Macedonia, 2019, 85'
Beekeeper Atidze lives with her aged and infirm mother in a deserted canyon – ancient drystack stone dwellings, now deserted, tell of another era, a more prosperous time in North Macedonia. It's a spare life in this rocky landscape with no electricity or running water but Atidze has her mother to look after and her beloved bees for company – life has been simple up to now; before the visitors arrived. When Hussein Sam, his wife Ljutvie and seven children set up camp in the valley, chaos is loosed upon Atidze's rural peace – a whirring gyre of caravan, children, chickens, truck parts, cattle, clutter and broken appliances, engulfs the good natured beekeeper. The natural order of the valley seems to have gone out of sync but Atidze perseveres with her good neighbourliness and it's only when Hussein declares that he'd like to try beekeeping, that alarm bells sound.
Please see note on parental guidance below.
Tamara Kotevska
Born on 9th of August, 1993, in Prilep, Macedonia. Tamara won the Best Balkan Film award at the Tirana International Documentary Film Festival with her graduation documentary Studants (49'), supported by Trice Films and the Faculty of Dramatic Arts- Skopje. Her first professional environmental documentary Lake of Apples (27'), supported by UNDP (as writer and co-director) played at the International Nature Namur Festival, the Prix de l'environnement (2017) award in France, an Honorable mention at the Innsbruck Film Festival in Austria (2017), and the Perseus award at T-Festival in Brno, Czech Republic (2017).
Ljubomir Stefanov
Born 1975 in Skopje. Over 20 years of experience in development and production of communication concepts and documentaries related to environmental issues and human development. Working for clients such UN agencies, Euronatur, Swisscontact etc. Previous films include "The Noisy Neighbours" (2005) and "Lake of Apples" (2017)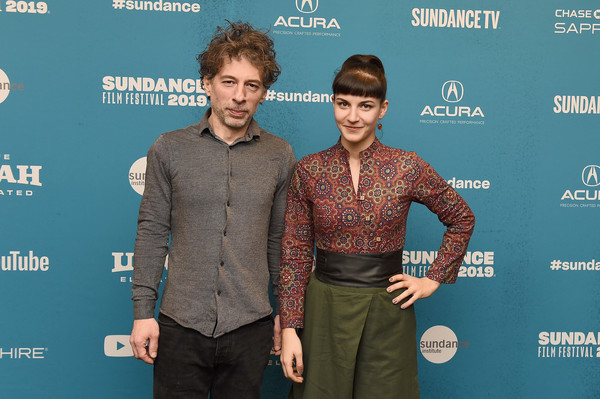 Director: Tamara Kotevska and Ljubomir Stefanov
Producer: Atanas Georgiev
Cinematographer: Fejmi Daut and Samir Ljuma
Editor: Atanas Georgiev
Sound: Rana Eid
Website: https://honeyland.earth/
SCREENING TIME
Friday 15th November, 7.45pm, Cinema 1 (Q&A)
BOOKING YOUR GUTH GAFA TICKETS
Please book your tickets online through the'Book Your Tickets Online Now' tab on our menu bar. Once you book your ticket online you will be required to bring the ticket that was emailed to you, for entry to the film. You can print your ticket at home, or present your ticket to be scanned on your mobile phone at the door of the venue. It is recommended that you book your tickets in advance as there is no guarantee of tickets still being available at the box office, on the festival site. In order to secure a seat for the film of your choice we recommend you book in advance. However, if you wish to book your tickets at the festival please note that the festival box office takes cash only.
Parental Guidance Note These films have been deemed appropriate by the Guth Gafa Programming Team as suitable for 12 year olds and up. However, parental discretion is always advised and we ask parents to consider the film synopsis and watch the film trailer before purchasing tickets.