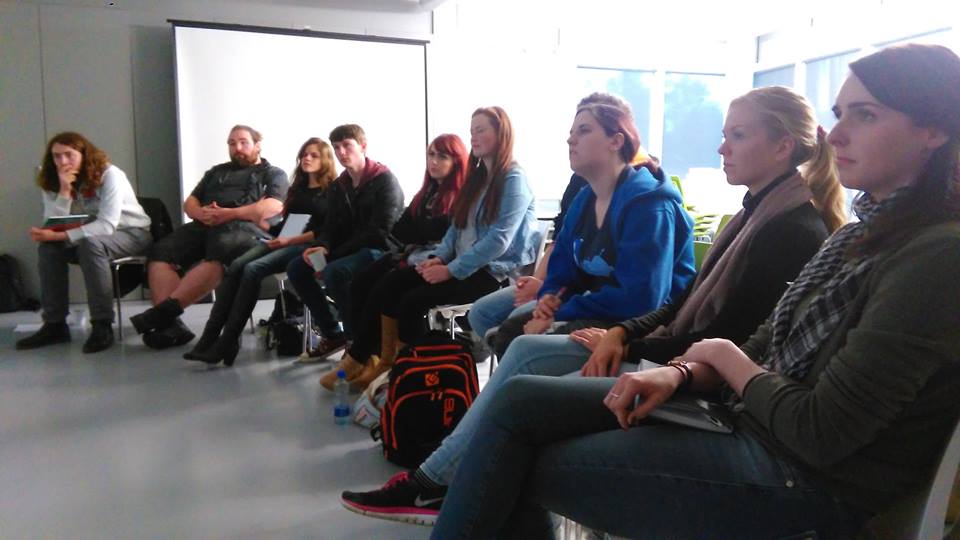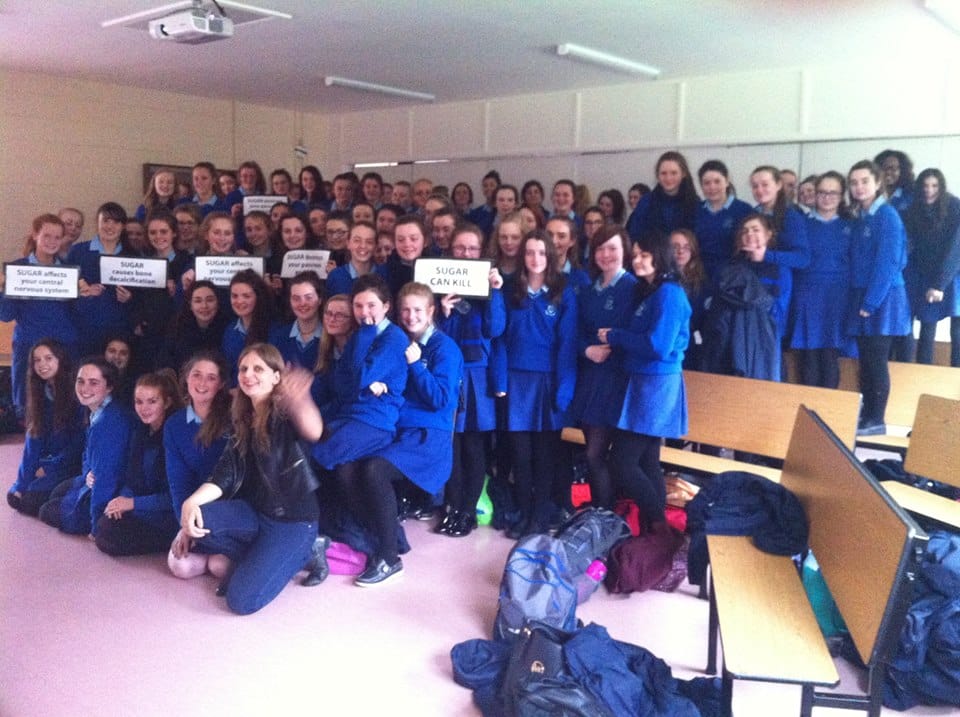 After the curtain went down on a hugely successful Guth Gafa 2015 , some of our directors stayed behind for the growing Guth Gafa outreach programme in local schools and at the Creative Spark Centre in Co Louth.
Pictured below is director, Chloe Ruthven talking to Transition Year students in Scoil Mhuire, Trim, following the screening of her film, Jungle Sisters.
Chloe also went to Creative Spark in Dundalk to deliver a free workshop to young filmmakers on The Ethical Nightmares of Making a Documentary with a Family Member, following by a screening and Q&A of Jungle Sisters that evening.  This workshop and screening was supported by Create Louth and Louth Arts Officer, Brian Harten, can be seen below, along with the Executive Director of Creative Spark, Sarah Daly.
Also on Monday, the irrepressible Sugar Blues maker, Andrea Culkova continued to spread her sugar revolution when she visited TY students in Eureka in Kells (above).