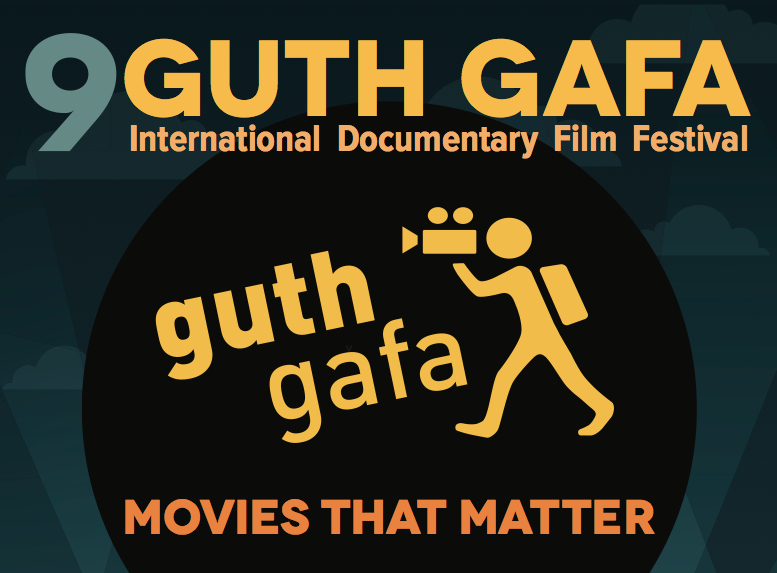 It is with great sadness  that we have to announce that the Guth Gafa International Documentary Film Festival will no longer be taking place in County Donegal.
The 9th festival will be taking place only in County Meath later this year and henceforward.
It's very sad for us because we have loved running the festival in Donegal, first in Gortahork for six years, and then in Malin for the last two years. The people of Donegal have been good to us. We are truly grateful for the loyalty we have received and we have had some memorable Guth Gafa Festivals there but the economic reality of trying to run an international film festival on a shoestring budget, that was dropping every year, has made it too difficult for Guth Gafa to survive in Donegal.
We always dreamed that Donegal County Council, Failte Ireland and other funding bodies in the North West would recognise Guth Gafa as a flagship international event, and embrace it and 'own' it as a major Donegal event, in a similar way that the Earagail Arts or Bluestack Festivals are recognised. Regrettably this hasn't happened and so it is time to move on.
Last year we staged our first Guth Gafa at Headfort House, just outside Kells in Co Meath. We want to now focus on building on the success of that first Meath-based festival and on offering the same uniquely special Guth Gafa experience that our audiences and visiting filmmakers know and value.
We want to say a huge heartfelt thank you to all our funders and sponsors, and especially to our Guth Gafa 'regulars'  – (you know who you are :). We genuinely hope that you will come down to Meath this October to continue to make Guth Gafa  an event that one of our visiting international filmmakers described on RTE Morning Ireland as "the best documentary festival in the world".
Guth Gafa 2015 will take place in Headfort House, Kells, County Meath, and in venues in Kells Town between the 2nd and 4th October 2015.