SAT 6th AUG, 11.30AM 
IRISH PREMIERE
Q&A
Phie Ambo, Denmark, 2014, 95'
Niels is one of the last idealistic farmers in the agricultural country of Denmark. He makes some of the world's finest products, praised by the consumers, prized by the world's best restaurant, NOMA in Copenhagen, and nursed in harmony with the universe. But Niels' way of farming in accordance with the planet and the primal instincts of the animal are not too popular with the authorities. They are threatening to withdraw his license to keep cattle, the buildings are deteriorating and with no successor to take over, Niels risks seeing his life fall apart.
Please see note on parental guidance below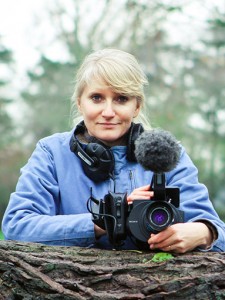 Educated at the National Film School of Denmark, documentary filmmaker Phie Ambo is one of the leading Danish film directors of her generation. Award winning for her feature length documentary films true to the tradition of poetic, personal and cinematic documentary filmmaking, Ambo deals with sensitive topics such as family relations, love, spiritualism, creative processes, artificial life and robots. Phie Ambo has directed a number of award-winning films for the cinema, including major works such as Family (2001), Gambler (2005), and Mechanical Love (2007). Her films travel the world and have been screened in cinemas as well as over 90 festivals and on television throughout the world. Ambo is mainly interested in big questions like 'what makes us human as opposed to robots?' (Mechanical Love). Her intimate method of filming – one woman, one camera, no lightning – allows her to blend in with her surroundings, thus getting very close to her subjects without disturbing the natural pace of the situation. As a result of this method, one of Ambo's trademarks are intimate and universally human stories that get very close to their characters and allow them space to unfold.
Director: Phie Ambo
Producer: Malene Flindt Pederson
Camera: Phie Ambo
Editor: Theis Schmidt
Music: Johann Johannsson
Website: http://danishdocumentary.com/films/niels/
Saturday 6th Aug, 11.30am, Adam Room, Headfort House
Online bookings for films close at 12 midnight the night before. However, tickets will still be available at the box office in Headfort House. Please note the closest ATM to Headfort House is in Kells Town (approx. 2kms) & there are no card facilities at the box office.
Parental Guidance Note

These films have been recommended by the Guth Gafa Programming Team as suitable to be part of our 'Family Friendly' or 'Kids in Kells' strands.  However, parental discretion is advised and we ask parents to consider the film synopsis and watch the film trailer before purchasing tickets.
Screening Supported By: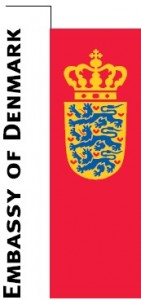 Deputy Head of Mission Mrs Seemab Sheikh from the Embassy of Denmark will be present to speak before the film's screening.