Garry Keane and Andrew McConnell, Ireland, Canada, 2019, 92'
Nearly two million Palestinians are tightly packed into Gaza – like sardines – like the tiny silvery fish the local fishermen must survive on since the Israeli navy blockade. But life goes on, almost: skinny kids play on the beach under the watchful eye of a navy gunboat, entrepreneurs pilot their horse-drawn delivery wagons through the pock-marked streets selling flaccid vegetables and everywhere the iron hand of Hamas is apparent. Direct opposition to the wall that Israel has constructed is a kind of rite of passage for young Gazans – burning tyres and slingshots provoke the inevitable tear gas and plastic bullets that characterize the back-and-forth of Israeli/Palestinian politics. But even in these dire conditions art survives: a music student plays her cello, a wheelchair-bound rap artist rhymes his way into local hearts and a stylish socialite puts on a fashion show. It's all fun until an Israeli F – 16 launches a missile attack.
Please see note on parental guidance below.
GARRY KEANE (DIRECTOR/PRODUCER)
Studied film at the London College of Communication and at the Irish National Film School. After graduating in 1992, he worked as a DOP in New York and London, before fi nally settling in Ireland, where he has been a documentary filmmaker for the last 25 years. In that time Garry has directed over 100 hours of TV documentaries for European and American broadcasters in over 20 countries worldwide. In 2011 he set up Real Films and since then Keane's documentaries have been nominated for 11 Irish Film & Television Academy Awards; of these, his films have won four, including two in the "Best Director TV" category in 2013 and 2018.
ANDREW McCONNELL (DIRECTOR/DOP)
Andrew McConnell is an award-winning photographer who has been covering world events for over 15 years. His work often focuses on themes of confl ict and displacement and has appeared many of the world's top publications. Andrew has worked in-depth on issues such as the Syrian refugee crisis, confl ict in the Democratic Republic of Congo, and the forgotten Sahrawi people of Western Sahara, for which he was awarded 1st place at the World Press Photo awards.
Based in Beirut, Andrew has worked throughout the Middle East for the past 8 years. GAZA is his first work as a film maker and follows on from his photographic projects in the besieged territory that began in 2010.
Among numerous honours, Andrew has won two 1st place prizes at the World Press Photo Awards, 4 National Press Photographers Association awards, including the prestigious Best of Show, 1st place in the Pictures of the Year International, and 2 Sony World Photography Awards.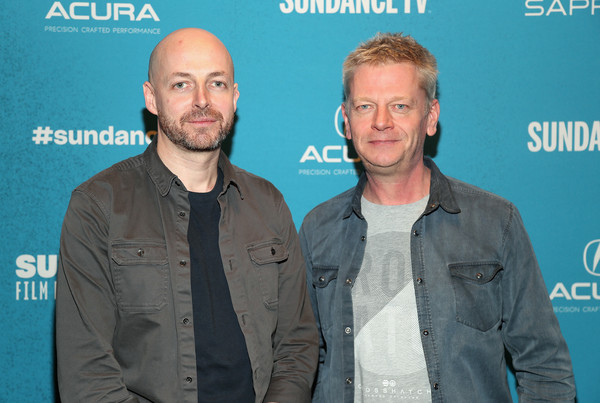 Director: Garry Keane and Andrew McConnell
Producer: Brendan J. Byrne, Paul Cadieux
Director of Photography: Andrew McConnell
Editor: Mick Mahon
Music: Ray Fabi
Website: https://www.gazadocumentary.com
SCREENING TIME
Sunday 17th November, 3.45pm, Cinema 1
BOOKING YOUR GUTH GAFA TICKETS
Please book your tickets online through the'Book Your Tickets Online Now' tab on our menu bar. Once you book your ticket online you will be required to bring the ticket that was emailed to you, for entry to the film. You can print your ticket at home, or present your ticket to be scanned on your mobile phone at the door of the venue. It is recommended that you book your tickets in advance as there is no guarantee of tickets still being available at the box office, on the festival site. In order to secure a seat for the film of your choice we recommend you book in advance. However, if you wish to book your tickets at the festival please note that the festival box office takes cash only.
Parental Guidance Note These films have been deemed appropriate by the Guth Gafa Programming Team as suitable for 15 year olds and up. However, parental discretion is always advised and we ask parents to consider the film synopsis and watch the film trailer before purchasing tickets.