FRI 5th AUG, 7.45 PM/
SUN 7th AUG, 3.15 PM
IRISH PREMIERE
Q&A
Maya Newell, Australia, 2015, 85'
At a time when the world is questioning the politics of same-sex families, Gayby Baby takes us into the homes and personal dramas of four kids approaching puberty under the guidance of gay parents. In his all-female household, GUS strives to work out what it means to be a "man"; EBONY struggles to find her voice as a singer and a place where her gay family will be accepted; MATT questions how the God his lesbian mums worship can also damn them to hell; and GRAHAM's desire to read and win the approval of his dads is complicated by a move to Fiji, where homosexuality is frowned upon.
Told from the point of view of the kids, Gayby Baby  is a living, moving portrait of same-sex families that offers a refreshingly honest picture of what really counts in modern life.
Please see note on parental guidance below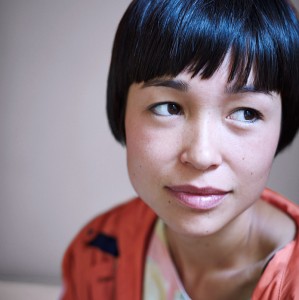 Maya Newell is an Australian filmmaker with a focus on directing for documentary.
After winning a scholarship for Sydney Film School and completing a BA Media & Communications, Maya made a mid-length documentary, Richard: The Most Interestingest Person I've Ever Met. Her award-winning short TWO screened at festivals internationally and she was awarded Best New Documentary Talent of Australia at AIDC, Adelaide Film Festival. Her recent film Growing Up Gayby, made in collaboration with Charlotte Mars, broadcast on the Australian Broadcasting Corporation (ABC) in 2013.
Maya has spent the last four years filming in the homes of children being raised by gay and lesbian parents. GaybyBaby  raised more than $100,000 via crowdfunding, a record at the time for any Australian documentary, and was selected for Good Pitch Australia. The Gayby Baby team is now rolling out the first stages of a social impact campaign to promote family diversity in schools and communities. Gabby Baby is Maya's debut feature.
Director: Maya Newell
Producer: Charlotte Mars
Camera: Maya Newell
Editor: Rochelle Oshlack
Music: Max Lyandvert
Website: http://thegaybyproject.com
Friday 5th Aug, 7.45pm, Adam Room, Headfort House
Sunday 7th Aug, 3.15pm, Cinemobile, Headfort House
Online bookings for films close at 12 midnight the night before. However, tickets will still be available at the box office in Headfort House. Please note the closest ATM to Headfort House is in Kells Town (approx. 2kms) & there are no card facilities at the box office.
Parental Guidance Note
These films have been recommended by the Guth Gafa Programming Team as suitable to be part of our 'Family Friendly' or 'Kids in Kells' strands.  However, parental discretion is advised and we ask parents to consider the film synopsis and watch the film trailer before purchasing tickets.
Screening Supported By: