Waad Al-Kateab, Edward Watts, UK, 2019, 95'
It is traditional for parents to celebrate a baby's birth, first steps, and other milestones but in Aleppo, nothing is normal. Barrel bombs rain down as freely on hospitals as on rebel positions and Happy Birthday must compete with the stutter of small arms fire and the sonic boom of Russian fighter jets. For little Sama, born into the fight for Aleppo, her first album is part baby-talk and part war footage – a film shot by her mother Waad in the midst of this savage massacre. Waad traces her involvement to the Syrian student revolution when, as a filmmaker she recorded the first green shoots of democracy and became involved with Hamza al Kateab, who later, along with other courageous doctors, built a hospital to care for victims of the siege. After sneaking out to visit a dying relative the family returns to the hospital in Aleppo, under fire, and the endgame begins…
Please see note on parental guidance below.
Waad Al-Kateab is a former student of Aleppo University. She taught herself how to film and was initially trained as a citizen journalist by a number of NGOs and later by Deutsche Welle Academy and Orient TV. She has since worked for Orient TV and Al Arabiya in addition to Channel 4 News, for whom she is a regular contributor. The first of Waad's films aired on Channel 4 News in early 2016. In only a few months her reports from Syria became the most-watched pieces on the channel, and have been collectively seen by over 400 million people worldwide. Her documentary FOR SAMA (2019) has received the Golden Eye award at the Festival de Cannes 2019.
Edward Watts is an Emmy award-winning, BAFTA nominated filmmaker who has directed over 20 narrative and documentary films that tell true stories of courage, heroism and humor from across the world. His work has covered everything from war crimes in the Congo to the colorful lives of residents in the favelas of Rio de Janeiro. His first feature documentary, For Sama (Mountainfilm 2019), chronicles the life of Waad al-Kateab, a female Syrian filmmaker who recorded her life over 5 years in rebel-held Aleppo.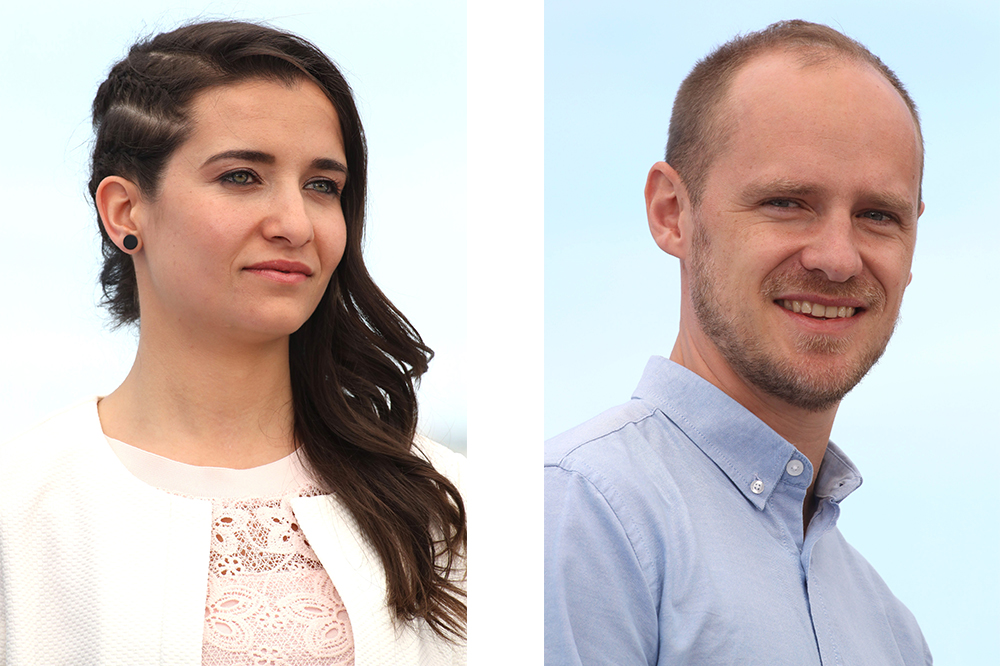 Director: Waad Al-Kateab, Edward Watts
Producer: Waad Al-Kateab
Editor: Chloe Lambourne, Simon McMahon
Website: https://www.forsamafilm.com/ 
SCREENING TIME
Sunday 17th November, 7.00pm, Cinema 2 (Q&A)
BOOKING YOUR GUTH GAFA TICKETS
Please book your tickets online through the'Book Your Tickets Online Now' tab on our menu bar. Once you book your ticket online you will be required to bring the ticket that was emailed to you, for entry to the film. You can print your ticket at home, or present your ticket to be scanned on your mobile phone at the door of the venue. It is recommended that you book your tickets in advance as there is no guarantee of tickets still being available at the box office, on the festival site. In order to secure a seat for the film of your choice we recommend you book in advance. However, if you wish to book your tickets at the festival please note that the festival box office takes cash only.
Parental Guidance Note These films have been deemed appropriate by the Guth Gafa Programming Team as suitable for 16 year olds and up. However, parental discretion is always advised and we ask parents to consider the film synopsis and watch the film trailer before purchasing tickets.