THURS 4th AUG, 1.30 PM 
IRISH PREMIERE
Chandrasekhar Reddy, Netherlands/Canada/UK/India, 2015, 88'
In a narrow pit, 11-year-old Suraj crawls through tunnels, scratching coal from rock in a northeastern Indian boom town. Such "ratholes" have become the sole source of income for many Nepalese migrants, whose itinerant lives intertwine in this chronicle of people living on the margins. With the loss of his mother, and an unreliable alcoholic father, Suraj is forced to become independent at a young age. Toiling in the dangerous mines with an indomitable spirit and stubborn smile, he hopes to one day beat the odds and return to school. A transporting and immersive journey fostering deep emotional connectedness to its subjects, Fireflies in the Abyss illustrates how even seemingly insurmountable obstacles can help the human spirit grow.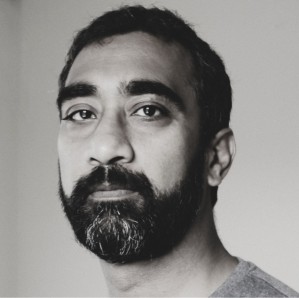 Chandrasekhar Reddy is an independent producer/director. His previous credits include films for BBC, National Geographic Asia, Discovery Asia, United Nations Development Program (UNDP), Ministry of Tourism GoI. His short 'Coalboy' was part of the "Why Poverty' series. 'Fireflies in the Abyss', is his debut feature length documentary.
Director: Chandrasekhar Reddy
Producer: Chandrasekhar Reddy
Camera: Chandrasekhar Reddy
Editor: Abhro Banerjee / Chandrasekhar Reddy
Sound: Gissy Michael
Music: Cooper-Moore
Website: http://firefliesintheabyss.com
Thursday 4th Aug, 1.30pm, Adam Room, Headfort House
Online bookings for films close at 12 midnight the night before. However, tickets will still be available at the box office in Headfort House. Please note the closest ATM to Headfort House is in Kells Town (approx. 2kms) & there are no card facilities at the box office.