SUN 7th AUG, 6PM 
Arash, Austria, 2006, 94'
A family's story, typically crazy and exceptional at the same time. A film about home and exile, parents, grandparents, brothers and sisters and all the other relatives, close and distant, in an extended Persian family. Some of them emigrated to Europe or America, though the majority has stayed in Iran. Regardless of all the danger involved, they secretly meet after 20 years at a place which won't raise suspicion among the Iranian authorities: Mecca. They come from America, Sweden, Austria and Iran to laugh, argue, cook and celebrate. This is accompanied by an excessive amount of hugging and kissing, and also a clash between Muslim and Western cultures.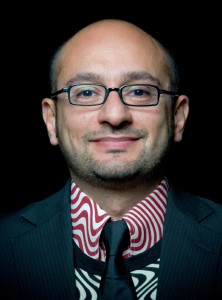 Arash, Born 1972 in Iran, lives since 1982 in Vienna. Writer, director & producer. Studied Film and the Arts, has been working for ORF from 1995 – 2000. Founded the film production company "Golden Girls Filmproduktion" in 1997. His films THE SOUVENIRS OF MR. X, EXILE FAMILY MOVIE, EVERYTHING WILL NOT BE FINE, MISSISSIPPI and the cross-media project EVERYDAY REBELLION (The Riahi Brothers) have been awarded with more than 70 international awards. His first feature film FOR A MOMENT FREDOM was the Austria's Academy Awards entry in 2010. He works as a teacher (nonfictional storytelling and financing), media-coach and dramatic script advisor.
Director: Arash
Producer:  Géza Horvát, Arash
Camera: Arash, Arman, Azy, Ali, Géza Horvát, Bernhard J. Schmid, Hossein, Ilse Lahofer, Michael Katz
Editor: Dieter Pichler, Arash
Sound: Arash, Arman, Azy, Ali, Géza Horvát, Bernhard J. Schmid, Hossein, Ilse Lahofer, Michael Katz
Music: Karuan
Website: http://www.exilefamilymovie.com/
Sunday 7th Aug, 6pm, Headfort Theatre
Online bookings for films close at 12 midnight the night before. However, tickets will still be available at the box office in Headfort House. Please note the closest ATM to Headfort House is in Kells Town (approx. 2kms) & there are no card facilities at the box office.