SUN 7th AUG, 3PM 
Seán Ó Cualáin, Ireland, 2016, 81'
Q&A
For a fleeting moment in the early 80s Tommy Byrne was the world's greatest driver, the motor racing equivalent of George Best and Muhammad Ali all rolled into one. In a little over four years Byrne went from driving a Mini Cooper in stockcar racing to the big-time in Formula One. Eddie Jordan the former team-owner, who worked with both Ayrton Senna and Michael Schumacher, will tell you: 'Forget Schuey and Senna. Tommy Byrne was the best of them all.' His rise was meteoric and his fall spectacular.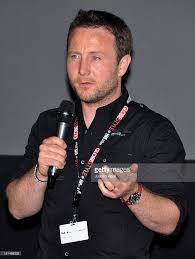 Seán Ó Cualáin is a multi award winning Irish director. His first theatrical release was the 2012 film Men at Lunch which was on the official selection at TIFF and was released across the USA, Canada and Ireland and has had TV sales in over 30 countries. To date Seán has won three ITFA awards in Ireland and four Celtic Media awards in a diverse range of topics ranging from sporting icons to the delicate tale of a bishop's secret lovechild.
Director: Seán Ó Cualáin
Producer: David Burke
DoP: Ray MacDonnacha
Editor: John Murphy
Sound: Alan Poole
Music: Ray Harman
Website: http://www.crashandburndoc.com
The Irish feature 'Crash And Burn' will be screened after the Made in Louth/Meath short 'Gone Viral'
Details of Gone Viral can be found here:
http://guthgafa.com/gone-viral/
Sunday 7th Aug, 3pm, Headfort Theatre (ticket covers both Gone Viral & Crash & Burn)
Online bookings for films close at 12 midnight the night before. However, tickets will still be available at the box office in Headfort House. Please note the closest ATM to Headfort House is in Kells Town (approx. 2kms) & there are no card facilities at the box office.