Matthew Heineman, USA, 2017, 90'
In the ISIS occupation nightmare that is Raqqa, there are two options for activist group, Raqqa Is Being Slaughtered Silently (RBSS): to remain inside the city and secretly film the atrocities or to leave and work on the outside, making sure the material gets online and to the big networks. The images they send out are graphic and chilling. The group, co-founded by Abdul-Aziz Alhamza take enormous risks – those who've been caught inside Raqqa have suffered terrible deaths. Nor are those on the outside safe: as a warning to the traitors who publish online, ISIS posts a video clip showing the execution of the father of one of the activists. In a safe house in Germany the young son, Hamoud watches the film and weeps.
City of Ghosts is a work of nerve and immediacy, with the filmmaker gaining unprecedented proximity to the life-threatening events he's recording. There are moments when it plays like a soberingly real-life international thriller.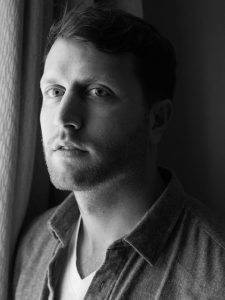 New York based Matthew Heineman was nominated for an Academy Award for Best Documentary Feature and won three Primetime Emmy Awards for his film Cartel Land. At its premiere at the 2015 Sundance Film Festival, Heineman won the Best Director Award and a Special Jury Prize for Cartel Land, and at Sundance 2017, the Candescent Award for most powerful social issue film for City Of Ghosts.
Please see note on parental guidance below
Director: Matthew Heineman
Producer: Matthew Heineman
Camera: Matthew Heineman
Editor: Matthew Hamachek, Paz Wassermann, Matthew Heineman
Music: Jackson Greenberg, H. Scott Salinas
Website: http://www.cityofghosts.com
Friday 4th Aug, 8.15pm, The Hangar Cinema, Headfort House
Monday 7th Aug, 2.00pm, Adam Room, Headfort House (Q&A) (ticket covers Human Rights Award Ceremony)
Tickets can be purchased online. However, tickets will still be available at the box office in Headfort House. Please note the closest ATM to Headfort House is in Kells Town (approx. 2kms) & there are no card facilities at the box office.
Parental Guidance Note
These films have been recommended by the Guth Gafa Programming Team as suitable for ages 16 and over. However, parental discretion is advised and we ask parents to consider the film synopsis and watch the film trailer before purchasing tickets.