FRIDAY 5TH AUGUST 1.45PM
SATURDAY 6TH AUGUST 5.30PM
IRISH PREMIERE
Q&A
Mariana Viñoles, Uruguay, 2015, 70'
Caro, the titular heroine, gets a fit of giggles at the start of the film to the mild disapproval of her mother. It was because of the silence, explains Caro, one of those silences that sometimes fall in conversations when she has to come up with an answer to a question. Caro is 20 and she has Down syndrome. She met documentary director Mariana Viñoles five years ago, and now here they are making a film together at Caro's mother's kitchen table. The method is utterly transparent: the camera points constantly at Caro, exploring her face, her arms and her hands as if, together, they formed a landscape. Viñoles asks questions, and Caro responds. In addition to discussing her life, being in love and Pablo's wonderfully long kisses, she talks about what it's like to be making a film. All the time, life goes on as usual around them: a baby is slid into the frame; Caro gets a kiss from her mother; conversations carry on in the background. Caro visibly grows in stature before the eye of the camera and actually becomes a little older and wiser. As the friendship deepens between the filmmaker and her subject, Viñoles explains that her contact with Caro also touches her deeply for another reason.
 Please see note on parental guidance below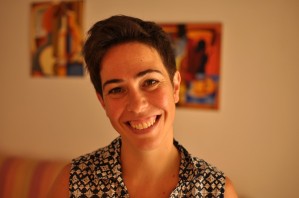 MARIANA VIÑOLES is a director and cinematographer. She was born in Montevideo, Uruguay, in 1976, where she studied Communication at the State's University. She traveled to Belgium in 2001 and enters the I.A.D Cinema School in Louvain-la-Neuve, where she got her bachelor's degree in Cinematography in 2004.
From then, she hasn't stop making documentary films. Carolina's World is her fifth documentary and she already working or her next film Children Of War about the Syrian refugees settled down in Uruguay in October 2014.
Director: Mariana Viñoles
Producer: Stefano Tononi
Camera: Mariana Viñoles
Editor: Damián Plandolit
Sound: Mariana Viñoles
Music: Franny Glass
Website: www.carolinasworld.com
The feature film 'Carolina's World'  will be screened after Made In Louth/Meath short 'Drama Darlings'
Details of Drama Darlings can be found here:
http://guthgafa.com/drama-darlings/
Friday 5th Aug, 1.45pm, Headfort Theatre (ticket covers both Drama Darlings & Carolina's World)
Saturday 6th Aug, 5.30pm, Heritage Centre, Kells
Online bookings for films close at 12 midnight the night before. However, tickets will still be available at the box office in Headfort House. Please note the closest ATM to Headfort House is in Kells Town (approx. 2kms) & there are no card facilities at the box office.
Parental Guidance Note
These films have been recommended by the Guth Gafa Programming Team as suitable to be part of our 'Family Friendly' or 'Kids in Kells' strands.  However, parental discretion is advised and we ask parents to consider the film synopsis and watch the film trailer before purchasing tickets.
Screening Supported By: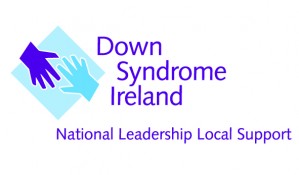 Save