THURS 4th AUG, 7.15PM 
Brendan J Byrne, UK/ Ireland, 2015, 105'
Q&A
At seventeen, Bobby Sands was interested in girls, soccer and music. Ten years later he led a hunger strike against conditions inside Northern Ireland's infamous H Blocks that grabbed the world's attention.  Sands became an icon for a world that, to this day, knows little about him.  Featuring fresh insight and remarkable archive, 66 Days brings us the story of this enigmatic prisoner and the events that turned him into a 20th Century icon.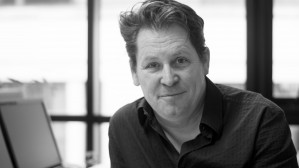 Brendan J Byrne is an experienced filmmaker, specialising in documentary and feature films. He was been making high end documentaries for UK and Irish broadcasters for over 20 years, including his Royal Television Society winning documentary BREAKING THE SILENCE about families coping in the aftermath of suicide, and MEN OF ARLINGTON which won the Critics Choice award at the Dublin International Film Festival in 2011 (Producer). His first feature film as a Producer JUMP was selected for the prestigious Toronto International Film Festival in 2012. At Hot Docs 2015, Brendan and his colleague Trevor Birney won the BEST PITCH prize for upcoming feature-documentary MERCURY 13, about America's first female space pioneers.
Director: Brendan J Byrne
Producer: Trevor Birney
DoP: David Barker
Editor: Paul Devlin
Music: Edith Progue
Website: http://66daysthefilm.com/the-film
Thursday 4th Aug, 7.15 pm, Adam Room, Headfort House
DISCLAIMER – The Guth Gafa Programming Team kindly advise that this film is suitable for adults only.  
Online bookings for films close at 12 midnight the night before. However, tickets will still be available at the box office in Headfort House. Please note the closest ATM to Headfort House is in Kells Town (approx. 2kms) & there are no card facilities at the box office.