FRI 5th AUG, 8PM
IRISH PREMIERE
Q&A
Simen Braathen, Norway, 2016, 72'
The Sami rapper Nils Rune Utsi, better known as Slincraze, lives with his mother in the tiny hamlet of Masi on the Norwegian arctic tundra. Nils Rune dreams of being able to make a living from making music – and maybe even becoming world famous. The only problem is that there are only 20,000 people in the world who understand what he raps about.
Director Simen Braathen followed SlinCraze for almost four years, going on tour to Murmansk, New York, Tromso, Karasjok, and his hometown  Masi. The result is Arctic Superstar, a tale of coming from a small place, but daring to dream big dreams.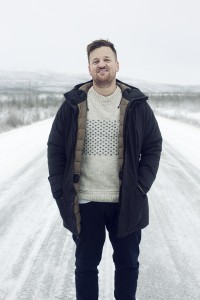 Simen Braathen is a writer, director and founder of the creative agency Brunch Oslo. He's educated at Westerdals School of Communication and has studied Social Anthropology at NTNU. Simen has won international awards for his innovative advertising work and was part of the core team launching a New York office for advertising network Leo Burnett. He has also more than 10 years experience from the Norwegian music industry as a journalist, songwriter and rapper. Arctic Superstar is his debut as a documentary filmmaker.
Director: Simen Braathen
Producer: Stig Andersen
Camera: Kristoffer Kumar
Editor: Zaklina Stojcevska
Sound: Svein-Ketil Bjøntegård, Karoline Fjugstad Wendelborg
Music: SlinCraze
Website: http://www.indiefilm.no/arctic_superstar/
Friday 5th Aug, 8pm, Headfort Theatre
Online bookings for films close at 12 midnight the night before. However, tickets will still be available at the box office in Headfort House. Please note the closest ATM to Headfort House is in Kells Town (approx. 2kms) & there are no card facilities at the box office.