THURS 4TH AUG 4PM /

FRI 5TH AUG 11AM
IRISH PREMIERE
Q&A
Suzanne Crocker, Canada, 2014, 87'
The multi-award winning All The Time In The World is an inspiring, humorous and family-friendly documentary that chronicles life's natural unfolding when a family tries to live by the seasons instead of by the clock. Featuring the insights for three children (aged 10, 8 and 4), a family leaves the comforts of home to live for 9 months in the remote wilderness of the Canadian North. They spend the long northern winter living in a small cabin with no road access, no electricity, no internet and not a single watch or clock.
Please see note on parental guidance below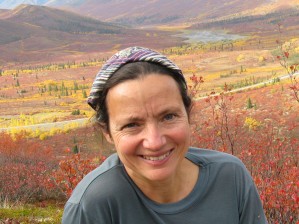 Suzanne Crocker, a Yukon filmmaker, switched careers from rural family physician to filmmaker in 2009. Her award winning short film Time Lines (2010) screened at film festivals in Canada, the US and Europe.
 All The Time In The World, Suzanne Crocker's first feature film, has been charming audiences around the world winning 20 festival awards including 9 Audience Choice Awards. The film won Most Popular Canadian Documentary at its World Premiere at the 2014 Vancouver International Film Festival and Top 20 Audience Picks at Hot Docs Film Festival in Toronto, the largest documentary film festival in North America.
Director: Suzanne Crocker
Producer: Suzanne Crocker
Camera: Suzanne Crocker
Editor: Michael Parfit
Sound Recording: Suzanne Crocker
Sound Design: David Parfit
Music: Alex Houghton and Anne Louise Genest
Website: http://allthetimeintheworld.ca
Thursday 4th Aug, 4pm, Headfort Theatre
Single Ticket – Friday 5th Aug, 11am, Cinemobile, Headfort House
Kids in Kells Double Bill  – Friday 5th Aug, Cinemobile, Headfort House (ticket covers both All The Time In The World & P-Star Rising)
Online bookings for films close at 12 midnight the night before. However, tickets will still be available at the box office in Headfort House. Please note the closest ATM to Headfort House is in Kells Town (approx. 2kms) & there are no card facilities at the box office.
Parental Guidance Note

These films have been recommended by the Guth Gafa Programming Team as suitable to be part of our 'Family Friendly' or 'Kids in Kells' strands.  However, parental discretion is advised and we ask parents to consider the film synopsis and watch the film trailer before purchasing tickets.
Save
Save
Save
Save