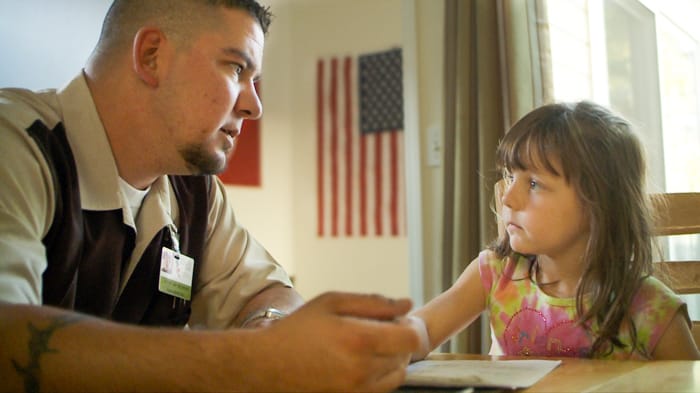 A VIRTUAL who's who in the world of documentary film making will be descending on Kells at the weekend to share their films and expertise at the Guth Gafa International Documentary Film Festival.
Some of the world's leading documentary filmmakers will present a masterclass on trauma and a workshop on women in documentaries at the festival at Headfort House and in Kells.
Award-winning directors, Laurent Bécue-Renard (Of Men and War-winner of Best Feature Doc, IDFA 2014 and SFIFF 2015) and Helen Simon (No Lullaby-Winner Viktor Award, Munich Doc Fest 2015) will participate in a workshop presented by Screen Training Ireland in association with Guth Gafa, which will explore the many perspectives of filming trauma in documentaries.
The workshop will explore the issues of responsibility to the subject and subject matter as well as the psychology of trauma, secondary trauma and retraumatisation in the context of documentary film.
Trauma psychologist, Dr Jeanne Cashin whose main area of work is the generational aspects of war trauma and sexual abuse, will moderate the session.
Bécue-Renard's film, Of Men and War looks at the impact of post traumatic stress on a group of US veterans of wars in Iraq and Afghanistan.
This extraordinary filmmaker lived with the men in a therapeutic setting for nine months as part of the film, which took three years to complete.
Simon's No Lullaby, a harrowing but riveting story of the deep impact of abuse is told through the first hand account of a woman who was abused by her father as a child who then went on to abuse her daughter.
To make this film, Simon had to undergo training in how to deal with trauma victims and incredibly, had to secure permission from the abuser to use court records.
Bafta winner, Kim Longinotto will be one of a team of high profile women documentary film makers who will participate in the Women in Documentaries workshop, also at the festival. This special event is presented in association with Women in Film and Television Ireland.
Longinotto's film,  Dreamcatcher, focuses on former prostitute, Brenda Myers-Powell who now helps at risk young women on the streets of Chicago.
70 per cent of the films in this year's festival are made by women, most of whom will be at Guth Gafa and taking part in this workshop. Among them are Gulsah Dogan (Nazhia's Spring) , Andrea Culkova (Sugar Blues) Oeke Hoogendijk (The New Rijksmuseum) Karen Guthrie (The Closer You Get) and Chloe Ruthven (Jungle Sisters) .
This extraordinary panel of women directors will explore the challenges as well as opportunities for women in this field and will be chaired by Dr Anne O'Brien from Maynooth University.