Chris Kelly, UK, Ireland, Cambodia, 2017, 121'
Will no-one rid me of this troublesome priest is an oft-repeated quote that proves the uncomfortable relationship between church and State. In the case of Cambodian Buddhist monk, Luon Sovath his opposition to the brutal rule of Prime Minister Hun Sen is centred on land dispossession. Defending Boeung Kak, a low-lying community flooded by reclamation work has brought Luon Sovath into conflict with not only the State but the Buddhist hierarchy as well. Competing factions in the resistance are at each other's throats and while venerable Sovath is evicted from his pagoda as punishment, the opposition falters and the regime plunders on. Director Chris Kelly's A Cambodian Spring is chilling witness to greed and corruption and reminds us that once one's eyes have been opened to injustice one can never again rest easy.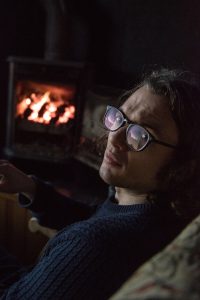 Chris Kelly is an award-winning documentary filmmaker and founder of Little Ease Films. He has spent the last nine years making his first feature documentary A Cambodian Spring which recently won the Special Jury Prize for International Feature Documentary at Hot Docs 2017 and Best Documentary at the Brooklyn Film Festival 2017. A regular contributor to the Guardian newspaper, in 2014 he produced an award-winning undercover investigation into slavery in the Thai fishing industry. He is currently developing an animated feature film on this subject.
Please see note on parental guidance below
Director: Chris Kelly
Producer: Chris Kelly, Bob Moore, Edwina Forkin, Christopher Hird
Camera: Chris Kelly
Editor: John Mister, Ryan Mullins, Pawel Stec, Chris Kelly
Sound: William Kelly
Music: James Holden
Website: http://acambodianspring.com
Sunday 6th Aug, 7.45pm, Road House Cinema, Headfort House (Q&A)
Tickets can be purchased online. However, tickets will still be available at the box office in Headfort House. Please note the closest ATM to Headfort House is in Kells Town (approx. 2kms) & there are no card facilities at the box office.
Parental Guidance Note
These films have been recommended by the Guth Gafa Programming Team as suitable for children 12 and over. However, parental discretion is advised and we ask parents to consider the film synopsis and watch the film trailer before purchasing tickets.