IRISH PREMIERE
Hogir Hirori, Shinwar Kamal, Sweden, 2017, 83'
The stiff-legged gait of the man in fatigues cuts an almost comical figure as he moves across the rocky field: he scans the ground before slowly moving forward; he stops, reaches down and grabs hold of a piece of wire – the detonator fuse. The man is the legendary Colonel Fakhir Berwari – The Deminer. In the chaos following the US invasion of Iraq, Saddam's Baath party faithful embarked on a desperate rearguard campaign that saw the car-bomb and the landmine enter Iraqi daily life. They were everywhere: in fields, on roads, footpaths, in gardens and booby-trapped in vehicles. The landmines, first made from cooking pots, became increasingly sophisticated and powerful. But Colonel Fakhir learnt fast too and this film is based on footage he shot with a camcorder to bear witness to this plague – that had already cost him a leg.
Please see note on parental guidance below.
Hogir Hirori was born 1980 in Duhok, Iraqi kurdistan. In 1999, he fled to Sweden and lives since then in Stockholm. He works as a freelance photographer, editor and director. He runs his own production company Lolav Media.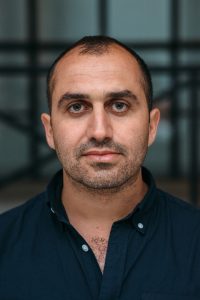 Shinwar Kamal lives and works in the field of media and cinema since 2009, in Duhok (Iraqi Kurdistan). The Deminer was Shinwar's directing debut. He has worked as assistant director on a number of other projects, such as; House Without a Roof, and The Black Storm.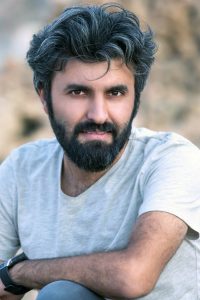 Director: Hogir Hirori, Shinwar Kamal
Producer: ​Antonio Russo Merenda, Hogir Hirori
Camera​: Shinwar Kamal, Firas Bakrmani, Erik Vallsten
Editor: Hogir Hirori
Music: Mohammed Zaki
Website: http://www.thedeminer.com
SCREENING TIME
Sunday 22nd July, 2.30pm, The Adam Room Cinema (Q&A)
BOOKING YOUR GUTH GAFA TICKETS
Please book your tickets online through the'Book Your Tickets Online Now' tab on our menu bar. Once you book your ticket online you will be required to bring the ticket that was emailed to you, for entry to the film. You can print your ticket at home, or present your ticket to be scanned on your mobile phone at the door of the venue. It is recommended that you book your tickets in advance as there is no guarantee of tickets still being available at the box office, on the festival site. In order to secure a seat for the film of your choice we recommend you book in advance. However, if you wish to book your tickets at the festival please note that the festival box office takes cash only. The nearest ATM to Headfort House is in Kells Town (approx. 2kms) & and there are no card facilities at the box office.
Parental Guidance Note
These films have been deemed appropriate by the Guth Gafa Programming Team as suitable for children 12 and over. However, parental discretion is always advise and we ask parents to consider the film synopsis and watch the film trailer before purchasing tickets.